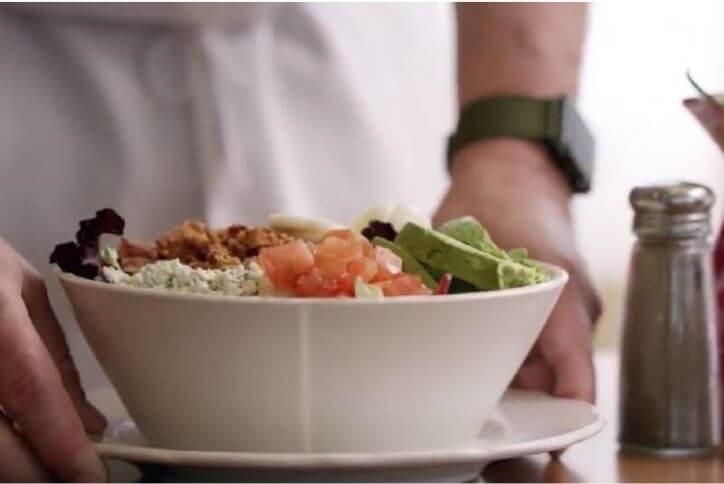 Breakfast leads list of new offerings at Swirl Cafe and Bakery at The Grove Frisco
Swirl Cafe and Bakery has cooked up a baker's dozen of exciting new additions for The Grove Frisco, starting with new hours that include full breakfast service.
Swirl Cafe and Bakery is located inside Orchard House, The Grove Frisco's flagship amenity, where they cook and bake daily from scratch, using the finest ingredients and no preservatives.
"Our new menu combines classics from our original location in Flower Mound, and new additions created especially for The Grove Frisco, such as the Orchard Egg Sandwich, inspired by the beautiful Orchard House," says Melissa Norwood, who co-owns Swirl Cafe and Bakery with her husband, Chris.
Melissa said their vision for Swirl Cafe and Bakery at The Grove Frisco is to be a "favorite neighborhood spot" for residents and visitors from neighboring communities.
"We want to be the place where families come on weekends to make memories with the kids, for friends to meet over morning coffee, and for kids and parents to come after school for a special treat," she says. "We want to make life easier and more delicious for residents and visitors, with online ordering, curbside service, family meals-to-go and other new options for the way families live today."
Swirl's new hours are from 7:30 a.m. to 3:30 p.m., from Monday through Saturday. Sunday hours are from 7:30 a.m. to 2 p.m.
These hours are ideal for Swirl's new full breakfast service, including brunch on Saturdays and Sundays.
Breakfast
Daily breakfast offerings include the Orchard Egg Sandwich, a delectable medley with avocado, cheddar, tomato and spinach. The Swirl Egg Sandwich blends applewood smoked bacon, cheddar, tomato and avocado. Other breakfast choices include a daily selection of quiches, fruit parfait, and breakfast tacos with turkey sausage. Breakfast is served from opening until 11 a.m. every day.
Weekend brunch is served from opening until 12 noon on Saturday and Sunday. The heartiest offering, the All-American plate, includes two eggs cooked any way, bacon, potatoes and toast.
Brunch-goers can build their own omelets from a variety of ingredients, with traditional or egg white available, served with brunch potatoes and toast.
French Toast is made with buttery Brioche bread, with traditional and Nutella versions offered. For pancake lovers, choices include buttermilk and chocolate chip.
A Kid's Breakfast menu is also available.
Salads & Sandwiches
Swirl's lunch menu includes several new sandwiches and salads, along with scratch-made soups.
New salads include Cranberry Pecan Turkey, featuring house-roasted turkey, dried cranberries and candied pecans over a bed of mixed greens. The balsamic dressing, like all other dressing options, is always served on the side.
Other new and classic salads include Cobb, Strawberry Walnut, Honey Cranberry Chicken Salad and Tuna.
Available as a salad or sandwich, Swirl's signature Honey Cranberry Chicken Salad has chopped chicken, dried cranberries, apples, pecans and celery, served with housemade honey mustard dressing.
Cheese lovers will enjoy the Classic Grilled Cheese and Pimento Cheese. The Adult Grilled Cheese takes it to the next level by adding bacon, avocado and tomato.
One of Swirl's top-selling items, the Finger Sandwich combo, includes dainty honey cranberry chicken salad, tuna and pimento sandwiches, along with a cup of soup and choice of fruit or tossed salad.
Swirl is continuing its other popular combos, offering a choice of two or three items including a half-sandwich with chips, half salad, cup of soup and fresh fruit. A quiche combo is also offered.
Baked goods
As always, Swirl will bake a mouth-watering array of cookies, brownies, bars, cakes, cupcakes and pies, onsite at Orchard House. The selection changes daily, and catering is available, with popular offerings such as dessert trays.
They offer 14 kinds of drop and thumbprint cookies, including Chocolate Chip, Cowboy, Praline Pecan, Strawberry Thumbprint and Snickerdoodle.
The menu also includes Frosted Brownies, Lemon Bars, Seven Layer Bars, Rice Krispy Bars and beautiful Petit Fours.
Cake lovers have a tempting variety of seasonal choices, including Spring classics such as Fresh Strawberry, Hummingbird, Carrot, Banana, Coconut and Chocolate. Cupcakes are offered in the same flavors, with cupcake trays available for birthday parties and other celebrations.
Ice Box Pies topped with real whipped cream are available in Chocolate Cream, Key Lime, Coconut Cream and Lemon.
Made-to-order coffees are brewed all day at Swirl, where free Wi-Fi is available for customers.
Convenient options
While Swirl's scratch-made, no preservatives philosophy is decidedly old-fashioned, they embrace for getting food into the hands and mouths of hungry customers.
Along with dine-in eating, Swirl offers online ordering for takeout and curbside service. Delivery is available through DoorDash and Grubhub.
Swirl will also continue to offer their popular heat-and-serve family meals, making it effortless for families to put a delicious, wholesome meal on the table any night of the week. Honey Cranberry Chicken Salad and scratch-made soups are also available to pick up and go, in pints and quarts.
We'll keep you posted about all the latest news from Swirl Cafe and Bakery as soon as it comes out of the oven!