Events
October 29-31, 2018
Halloweek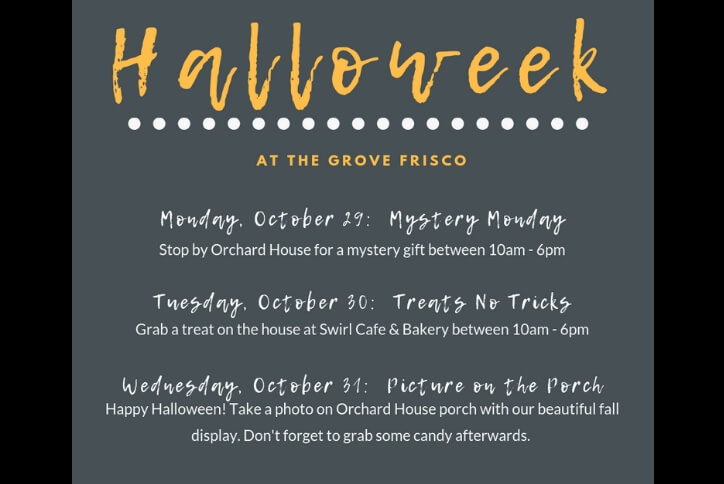 Happy Halloweek at The Grove Frisco. We have a week of events in store for residents to get into the Halloween spirit.
Monday, October 29: Mystery Monday
Stop by Orchard house for a mystery gift between 10am - 6pm
Tuesday, October 30: Treats No Tricks
Grab a treat on the house at Swirl Cafe & Bakery between 10am - 6pm
Wednesday, October 31: Picture on the Porch
Happy Halloween! Take a photo on Orchard House porch with our beautiful fall display. Don't forget to grab some candy afterwards.