Events
July 26, 2019 9:00AM-11:00AM
FC Dallas comes to The Grove Frisco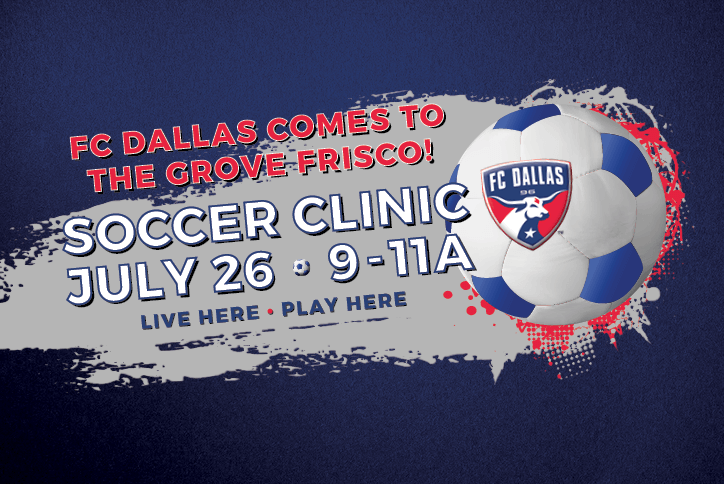 DON'T MISS THIS FUN-FILLED EXPERIENCE at The Grove Frisco!
FC Dallas is hosting a clinic for the first 30 kids in each age group (age groups 4-6. 7-8. 9-10, 11-12, 13-14) who sign up. The clinic will be held Friday July 26th from 9:00AM to 11:00AM at The Grove Frisco soccer field. Cost per participant is $35
FC Dallas clinic includes:
- 90 minute clinic by FC Dallas coaches
- 1 ticket to the FC Dallas - Real Salt Lake game on July 27th
- Be part of the warm up watch before the FC Dallas game.
The Grove Frisco is located in Frisco just West of Custer, between main Street and Rolater. Enter the community on Gartner Road, and please stop in Orchard House, located at 15480 Crape Myrtle Road, for a map to the soccer field:15480 Crepe Myrtle Road, Frisco, TX 75035.