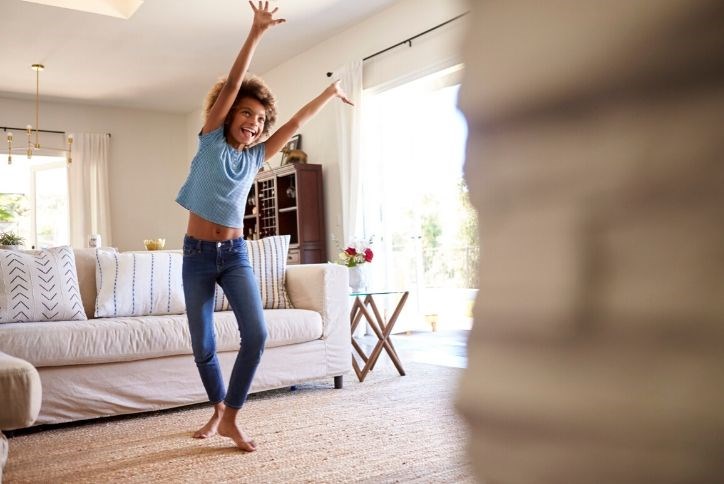 Fun ideas for keeping kids active and engaged while at home
Here are some fun and easy ideas for keeping the kids engaged during this unexpected and extended break from school. We borrowed most of them from Elyson, our sister community in Houston, while adding a few that are unique to The Grove Frisco.
Make goodie and activity bags and leave them on the front porches of friends and neighbors. This is similar to the "You've Been Booed" game played during Halloween, but with different coloring sheets, games and other activities for friends and neighbors to enjoy.
Start a Neighborhood Window Walk and invite neighbors to join in. Start by creating pictures and craft projects to hang in your front windows and doors, then go on a "hunt" to see how many you can find. Making it a contest adds another fun angle, and changing the theme each week can help keep it exciting. Themes can include Animals, Flowers, Jokes (for April 1), and Easter Eggs.
Take a virtual journey of the solar system with the Heard Natural Science Museum & Wildlife Sanctuary in McKinney, one of the cities close to our Four Corners location.
Tour the Smithsonian, enjoy a symphonic concert and drop in on other museums, art galleries and playhouses around the world with an increasing selection of virtual tours. This often-updated list offers links to virtual experiences, along with tips for how to get kids engaged.
Enjoy a family walk, while practicing social distancing, along our parks and trails. A trail passes through our linear butterfly park, which offers kids a chance to learn about native plants and pollinators.
Record your child reading a book, then share it with friends and neighbors. Encourage them to do the same for your kids to watch.
Create a LEGO Challenge like the ones on the TV show, "LEGO Masters." Come up with a new theme or challenge each day. This can be done with siblings or virtually with friends via photos or Facetime.
Virtual playdates and virtual board games are more activities you can enjoy with Facetime and other technologies.
For a quick and easy boredom-breaker, try blind taste tests. Skittles work great – everyone can try to guess the color as well as the flavor.