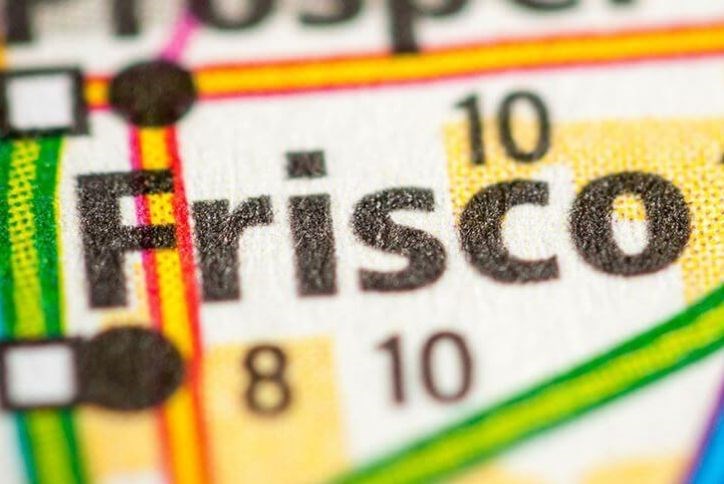 New college, hospitals and shopping coming to Frisco
Among the many new developments currently underway in Frisco, the PGA complex is definitely the 500-pound gorilla, to bring 45 holes of golf, a new resort, shopping, parks, trails and more in 2022.
There are several additional Frisco developments that are also exciting, bringing new healthcare, educational and shopping opportunities to our fast-growing city in the near future. Here are some of the latest updates.
UNT Frisco. Construction of the University of North Texas New College at Frisco is scheduled to start next year, with completion planned for November 2022. The first phase of the 100-acre master plan for the campus will include the first academic building, roads, a nature pavilion and a footbridge to an incoming mixed-use development. The 20-year vision for building out the campus could accommodate as many as 20,000 students.
The new campus will be located at the southwest corner of Panther Creek Parkway and Preston Road, close to the Dallas North Tollway. In the meantime, Frisco residents can already take classes at UNT's branch campus in Collin County.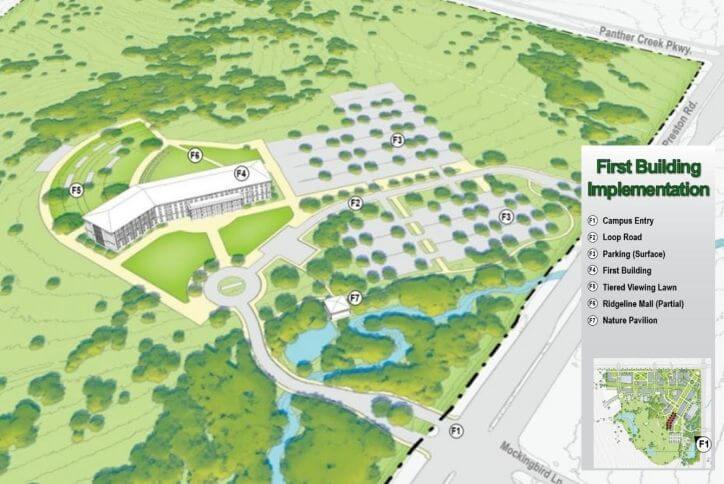 (image rendering courtesy the University of North Texas)
New hospitals. New healthcare facilities are also coming to Frisco, including Cook Children's North Campus at Highway 380 and Windsong Parkway. The first phase, opening in the fall of 2019, will include primary and urgent care wings. In spring 2020, the campus will add specialty care, ambulatory surgery, imaging and outpatient services.
Texas Health Hospital Frisco is completing a 20-acre campus with 140 beds, a brain institute, cancer center, state-of-the-art rehabilitation center and pediatrics unit. A collaboration between Texas Health and UT Southwestern Medical Center, it is located at Eldorado Parkway and the Dallas North Tollway.  The 325,000-square-foot facility represents an investment of $270 million and is planned to open in the fall of 2019.
More shopping. One of the largest new shopping developments in Frisco, Windsong Marketplace is a mixed-use development that spans all four corners of the Highway 380 and FM 423 intersection. Major anchors include Kroger, Home Depot, and numerous restaurants and smaller stores and service providers. Anchored by a Walmart Supercenter and a collection of restaurants and specialty stores, Frisco Crossing is another new Frisco shopping center.
Just a little bit down Highway 380, at the Dallas North Tollway, the 77-acre Lesso Mall is described as a game-changer – a multi-level marketplace that will include shopping, dining, entertainment, hotel and office space, and much more.
Major employers. Frisco is home to more than 30 national and global companies. Frisco's first Fortune 500 company will be Keurig Dr. Pepper, which plans to open its new $200 million headquarters at The Star in Frisco complex in 2021. The beverage giant plans to move about 1,100 employees from Plano when the 350,000-square-foot building is ready, adding to Frisco's prestige as a city of corporate headquarters. One perk that Keurig Dr. Pepper employees will enjoy will be views of Dallas Cowboys' practice fields at The Star, a $1.5 billion mixed-use development that also includes Ford Stadium, an Omni hotel, restaurants and retail. The Star is also home to Frisco ISD's high school football program.
Explore more of Frisco at our Location page.