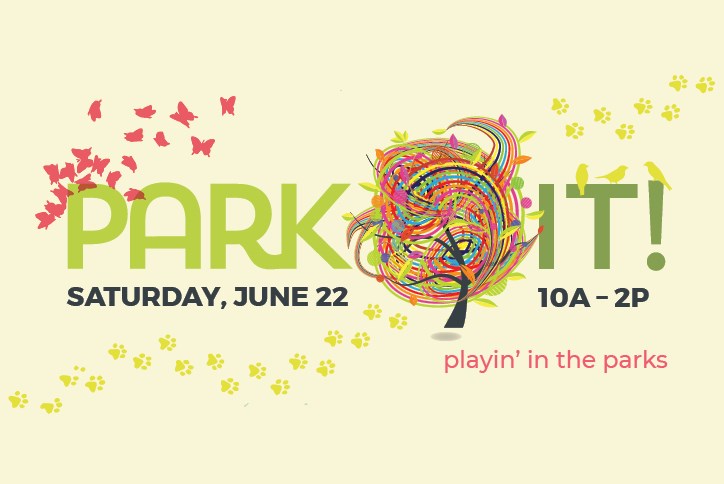 Park It! for family fun at The Grove Frisco on June 22
On Saturday, June 22, Park It! at The Grove Frisco will be a family-friendly event celebrating parks, nature, fun and food. With nonstop activities from 10 a.m. to 2 p.m. Park It! is free, and everyone's invited, all you need to do is RSVP.
Here's what will be happening at every park at The Grove Frisco. Many events will be occurring simultaneously, so our advice is to make like a butterfly – float around and try to enjoy as much as possible!
The Dog Park. From 10-12, come to the Dog Park for free dog treats from the Canine Cookie Company. Dogs on leashes are welcome, and they can enjoy some off-leash fun inside the park's fenced play areas for small and large dogs. If you don't have a dog, you can meet some lovable adoptable dogs.
Butterfly Park. Also from 10-12, join us at the Butterfly Park. The Heard Natural Science Museum of McKinney will present a roundtable talk on butterflies and other pollinators amid our beautifully landscaped Butterfly Park. There'll also be a butterfly release at the park.
Adventure Park. From 11-1, it's all about the birds at Adventure Park, where kids and grownups can craft their own bird feeders to take home. The Heard Museum will offer a roundtable talk about the Birds of Texas. For pure fun, there'll be an ice cream truck, and kids can play on the park's handbuilt playground.
Orchard House and Orchard Park. Also from 11-1, Orchard Park will offer chef-inspired light bites and wine pairings. Visit Orchard house, our flag-ship amenity, for sweet reats from our very own Swirl Café & Bakery. There'll also be a Cupcake Corner cupcake decorating station for kids. Activities will include lawn games.
Great Lawn & Hammock Park. From 10-2, this area will host plenty of kid-friendly fun and treats, face painting, a DJ, and balloon and chalk artists. There'll also be food trucks and treats including Steel City Pops, cotton candy, popcorn and more.
Park It! celebrates The Grove Frisco's first year as the freshest and most award-winning community in DFW. Nature is a big part of our vision for The Grove Frisco, and Park It! offers a great opportunity to discover the fun parks, tree-lined trails and recreational amenities in our first phase, including Orchard House, winner of the Dallas Builders Association's 2019 Best Community Amenity award.
Throughout the Park It! event and afterward until 6:00 p.m., our best-in-class homebuilders will welcome visitors into their beautifully decorated model homes, showcasing new homes priced from the high $400,000s to over $1 million.