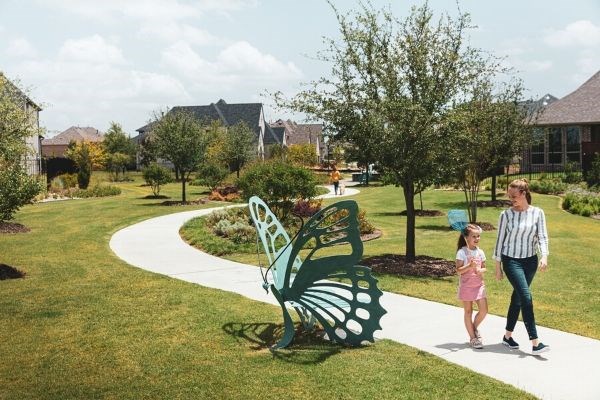 The Grove Frisco is now a Five Star Neighborhood
Since opening in 2018, The Grove Frisco has earned several designations, including being named Best Residential Community by the Dallas Business Journal.
We're also proud of our newest distinction, as a Five Star Neighborhood, because it recognizes how our Homeowners Association (HOA) works to make our community a great place to live.
Awarded by the City of Frisco, the Five Star Neighborhood designation recognizes HOA that take pride in their communities, as demonstrated by five cornerstone elements.
Knowledgeable board leadership
Experienced management
Communication
Fiscal responsibility
City connection, i.e. sharing information with residents about Frisco initiatives such as water conservation
Community involvement is another quality of a Five Star Neighborhood, and this is an area where The Grove Frisco shines especially bright, with a Lifestyle Director who plans social events and activities throughout the year.
"With nearly 120 HOAs in Frisco, it is essential to provide a road map that leads to great neighborhoods," the city states on its website. The Five Star program helps reassure homebuyers that a community is dedicated to protecting property values and maintaining amenities, and goes the extra mile to promote social engagement.
When you see Five Star Neighborhood signs in The Grove Frisco, they signal our commitment as a developer to work with our HOA management company and residents to nurture a thriving community that will sustain and endure for many years after the final home is completed (which will be quite a few years ahead in the future.)
Learn more about our awards and designations at The Grove Frisco.