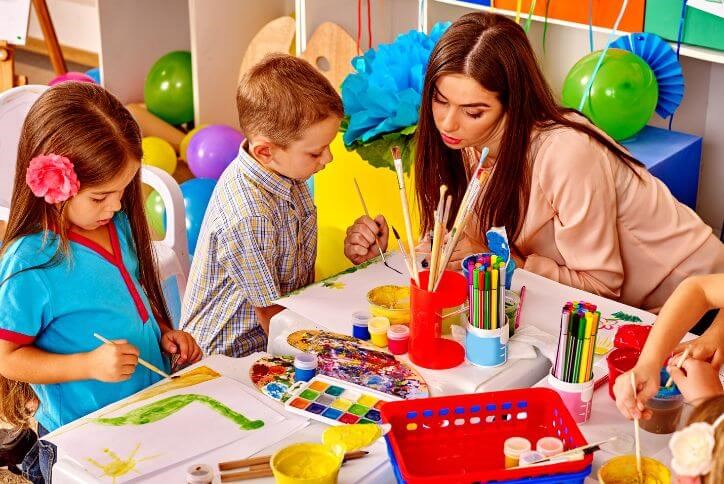 The Grove Frisco's schools shine in Children at Risk rankings
Children at Risk, a Texas-based education research nonprofit, released its annual statewide school rankings in early 2023, with stellar results for the highly regarded Frisco Independent School District schools zoned to The Grove Frisco.
CAR uses the same three metrics as the Texas Education Agency employs for its accountability scores, although it weights them slightly differently. Elementary and middle schools are ranked across three main areas, including student achievement, growth and campus performance. For high schools, college readiness is added as a fourth metric.  
Elementary Schools
Talley Elementary and McSpedden Elementary, two of the Frisco ISD elementary schools currently zoned to serve parts of The Grove Frisco, excelled in the CAR rankings.
Out of 3,967 elementary schools ranked statewide, Talley ranks No. 6 and McSpedden ranks No. 7.
Among elementary schools in the Dallas-Fort Worth area, Talley and McSpedden rank No. 2 and No. 3, respectively. When looking only at traditional elementary schools, not including charter and magnet schools, Talley ranks No. 1 and McSpedden is No. 2 in the Metroplex.
Both Talley and McSpedden also earned A+ overall grades from Niche in their 2023 rankings.
Middle Schools
Lawler Middle School ranks No. 3 among 1,950 Texas middle schools ranked by CAR.
Lawler also ranks No. 3 among all Metroplex middle schools. It rises to No. 1 among traditional middle schools (not considering charter and magnet schools).
This is just the latest superlative ranking for Lawler. Niche ranks it No. 1 among Best Public Middle Schools in the Dallas-Fort Worth Area, among traditional middle schools. Lawler has an overall A+ grade from Niche, with more A+ marks for Academics and Teachers.
High Schools
Liberty High School ranks in the Top 10% of the 1,263 Texas high schools analyzed by CAR.
Among traditional high schools, not including charter and magnet schools, Liberty ranks in the Top 2% statewide. In the Metroplex, Liberty ranks No. 5 among traditional high schools.
Niche gives Liberty an A+ overall grade, with more A+ grades for Academics and College Prep. The organization ranks Liberty No. 3 in its Best Public High Schools in Collin County in its 2023 rankings.
Learn more about the highly regarded public schools serving The Grove Frisco as well as nearby private schools.