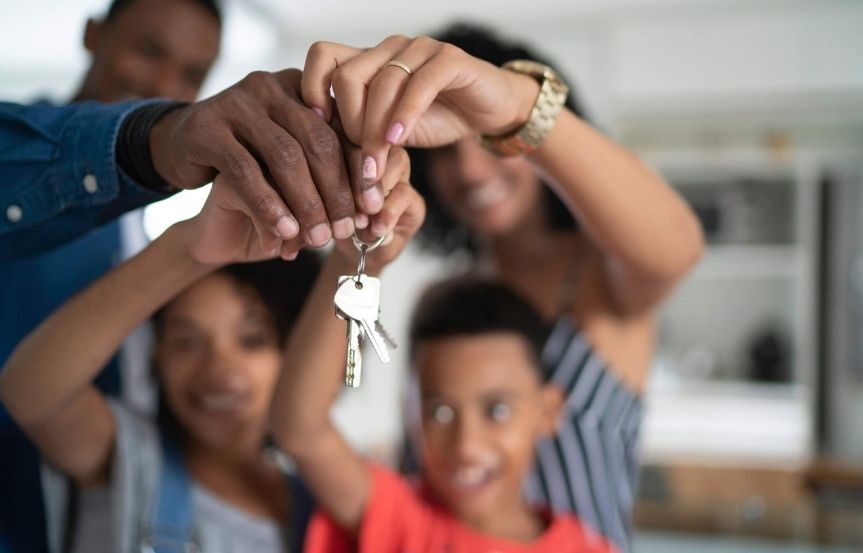 "Back to normal" – 5 trends to watch in the 2021 housing forecast
The global pandemic of 2020 created distinct winners and losers in the U.S. economy, with the housing market rebounding to become of the strongest winners, according to Danielle Hale, chief economist for the National Association of Realtors (NAR). 
While there are some uncertainties in the real estate forecast for the next year, there are some local and national trends that experts at NAR and groups are clear on. Here are the top 5 takeaways, which are mostly good news for homebuyers who are ready to buy soon.
Mortgage rates might rise. Mortgage interest rates will continue to be low in 2021, but they could tick up from the all-time lows seen in 2020. In late 2020, rates had fallen to under 3%. Realtor.com predicts that rates will average 3.2% throughout the year and rise to 3.4% by the end of the year. Upshot: lock in today's low rates as soon as possible, since even a half-point increase can add significantly to the cost of a home over the life of a 30-year mortgage.
Prices will increase. An almost certain trend for 2021 will be rising home prices. NAR projects a 5.7% increase in the sales price of existing homes. New home prices are also rising due to increased costs for labor and building materials. Conclusion: homebuyers can benefit by acting sooner rather than later.
Sales will rise. NAR projects a 7% increase in existing home sales for 2021, along with a 9% increase in housing starts for new homes. The bottom line: this will be mostly good news for homebuyers. With strong existing home sales, it should continue to be easy for move-up buyers to sell their old home in order to move into a new home. And with home starts increasing, there should be more inventory for new-home buyers to choose from. At The Grove Frisco, our homebuilders have already started plenty of new homes in our newest neighborhoods, with move-in dates starting in the spring.
Seasonality will return. Spring and summer have traditionally been the peak seasons for homebuying. Although that was thrown out the window in 2020, NAR expects this strong seasonal pattern to return in 2021. Conclusion: homebuyers can get the best selection if they can purchase this winter, if possible, rather than waiting until spring and summer.
Millennials rising. As Millennials have children and need more space, they're becoming a dominant segment in the move-up market as well as the entry-level market. Upshot: Planned communities like The Grove Frisco offer a wide range of new homes priced for many families, from the $400,000s to over $1 million, along with the active amenities and strong schools that are highly desired by most homebuyers.
 Discover more about the new homes available at The Grove Frisco by exploring our beautiful, fully furnished model homes. Virtual tours are available for most.