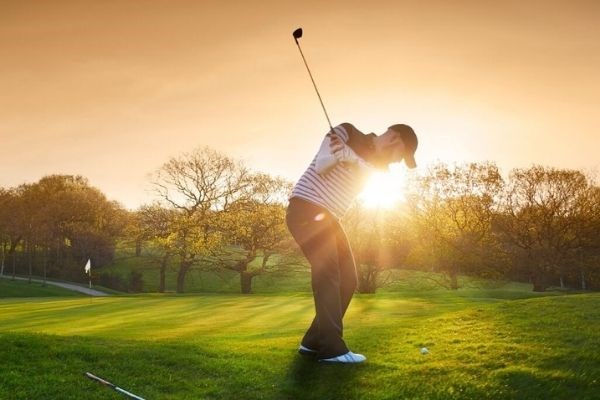 Frisco 101: 10 Things That Make Our Hometown Great
Now home to an estimated 220,000 people, Frisco was the fastest-growing large city in the U.S. over the past decade. With so many new residents who have recently moved into new homes in Frisco, we thought now would be a good time to share our list of 10 things that make Frisco great. From sports and recreation, to education and employment, there's something for everyone to love – and much of it is very close to home at The Grove Frisco.
Sports City USA
 From the Dallas Cowboys to the Frisco Roughriders, Frisco is home to 5 pro sports teams, world-class facilities and prestigious sports medicine centers. PGA Frisco, opening in 2022, is another huge coup. Beyond the excitement, Frisco's sports status brings unique opportunities for our students. The Cowboys and the PGA, for example, both have partnerships with Frisco ISD, providing facilities and training programs for student athletes.
Silicon Valley of Golf
Opening in 2022, PGA Frisco is often called the "Silicon Valley of Golf" because of the innovation and impact this 660-acre mega-development will have on the world of golf. PGA Frisco will have two championship golf courses, a 500-room Omni resort, a golf entertainment district with experiential retail, and the PGA's new national headquarters building. It will be a scenic as well as impactful addition to Frisco, with 50 acres of created wetlands, 220 acres of maintained turf, and 435,000 square feet of putting greens.
A+ Schools
One of the most highly regarded school districts in Texas, the Frisco Independent School District has an overall A+ grade from Niche, with more A+ grades for Academics and College Prep, and A grades for Teachers, Clubs & Activities and Health & Safety. Niche ranks Frisco ISD in the top 1% of more than 1,000 school districts in Texas. The Frisco ISD schools serving The Grove Frisco are some of the best in this sterling school district – see our schools.
Higher Education
Frisco also offers top-notch higher education opportunities along with its highly regarded K-12 schools. The University of North Texas is planning a 100-acre Frisco branch campus that is expected to open with 27 undergraduate and master's level programs, with a state-of-the-art building surrounded by green space. Currently, UNT offers classes in 23 programs in several Frisco locations, including Hall Park and Inspire Park. Collin College in Frisco offers more than 100 degrees and certificate programs, with Tier 1 education offered in partnership with UNT at the Collin Higher Education Center.
A City of Parks
Fun is serious business in Frisco, home to 49 parks ranging from small neighborhood playgrounds to large community parks with sports complexes. Less than 2 miles from The Grove Frisco, Harold Bacchus Community Park has 79 acres of sports fields, picnic facilities, a playground, pond and trails. Also nearby, Frisco Commons Park has won several awards, including being named Best Family Park in the Metroplex. This 63-acre park offers an amphitheater, a tranquil pond, picnic shelters, wooded trails and more. The Warren Sports Complex has 105 acres of sports fields, a nature garden, picnic areas, a stocked pond and more. Now in the planning phase, one of Frisco's newest parks, Buffalo Ridge Park, will be located right in The Grove Frisco, where our residents enjoy more amenities such as Orchard House, the Gartner Bark Park, Adventure Park and miles of trails.
North Platinum Corridor
Located along a glittering stretch of the Dallas North Tollway, the North Platinum Corridor is the new, more inclusive name for the booming area formerly known as the $5 Billion Mile. The previous name referred to the total value of several mega mixed-use developments under way along this part of the Tollway, including the Star in Frisco and Frisco Station. Since growth in this area has spread out to include even more developments such as PGA Frisco and the Keurig Dr. Pepper headquarters, North Platinum Corridor is a more descriptive name for Frisco's connective urban spine.
Healthcare Hub
Frisco is increasingly becoming a hub for world-class healthcare in North Texas, with new facilities including a five-year, $1.1 billion project at Medical City Frisco that will expand existing hospitals, build new facilities and advance technology. Another new Frisco institution is Texas Health Hospital Frisco, a 20-acre campus that is a collaboration between Texas Health and UT Southwestern. Other major healthcare systems with hospitals in Frisco include Baylor Scott & White, Scottish Rite, Children's Health and Cook Children's. 
Home to Companies
Frisco is home to growing companies as well as happy people. "Frisco is the right choice, right now, because the leadership has invested in creating a world-class city. There's a skilled workforce, a proactive business climate, and the genuine spirit of partnership is real," said Jerry Jones, owner of the Dallas Cowboys, which is headquartered at the bustling Star in Frisco mixed-use development. Other major companies and organizations calling Frisco home include Keurig Dr. Pepper, Liberty Mutual, T-Mobile, Addus Homecare, Careington International, Code Authority and the National Breast Cancer Foundation.
Rankings & Recognition
Frisco's list of national recognitions is long and constantly growing. Frisco was recently recognized as the No. 1 Safest City in Texas (and No. 2 Safest in the U.S.) by SmartAsset. Niche has ranked Frisco as the No. 1 Place with the Best Public Schools in Collin County, and as the No. 1 Best Suburb to Buy a House in Collin County. Frisco has also been recognized as the nation's No. 1 Most Recession-Resistant City (SmartAsset) and the No. 1 Best Place to Live in America (Money). See a full list of Frisco's rankings and recognitions.
A Texas Boomtown
With so many people discovering Frisco's opportunities and quality of life, it has become a true Texas boomtown, with a population estimated at about 220,000. Frisco was the No. 1 Fastest Growing Large U.S. City in the past decade, according to the U.S. Census Bureau. "Big-name employers might be creating thousands of jobs in Frisco, but locals say it still feels like a small town," wrote Business Insider in a recent glowing report on Frisco. The magazine quoted elementary school teacher Savannah Koontz, who said, "We love how much Frisco is growing, but it still has a small-town feel." The article also quoted Jamie Haas, who relocated to Frisco from St. Louis. "It's just a better overall quality of life. We wanted our future kids to grow up around family and the best opportunities."
Learn more about The Grove Frisco's great "Four Corners" location, where our hometown of Frisco meets the boundaries of three other thriving Metroplex cities – Allen, McKinney and Plano.