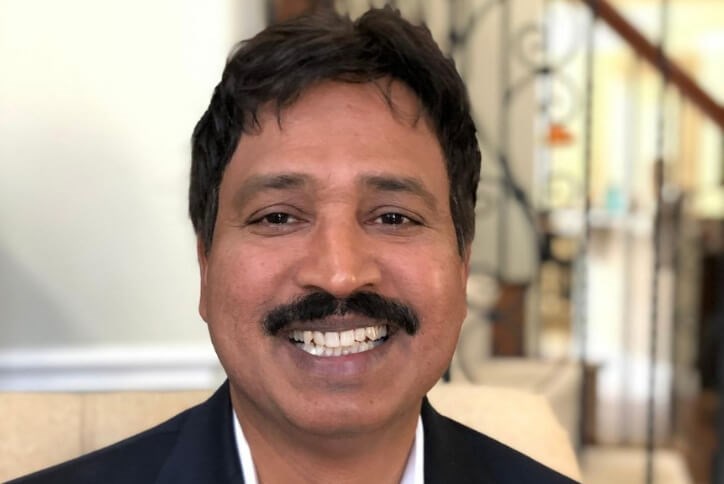 Real estate agent Ram Konara succeeds by serving the Metroplex's South Asian homebuyers
In this blog, we profile Ram Konara, the top producing real estate agent for Newland in Dallas for 2018. Ram has sold new homes in each of Newland's Dallas communities, including The Grove Frisco, Hollyhock and Canyon Falls. He is the first-place winner In Newland's 2018 Selling Season Spectacular competition.
Dallas area real estate agent Ram Konara sells as many 1,000 homes a year, and many of his clients have never owned a home before.
About 20 years ago, Ram was a first-time homebuyer himself. He came to the U.S. from India to attend college, and earned a master's degree in computer science from the University of Texas at Tyler. In 1996, he moved to Dallas to start a new job in his field of study.
Soon, Ram bought his first home, and he immediately realized there was need for an agent who understood the subtleties of the culture and could serve the area's fast-growing South Asian population. That motivated him to switch careers and eventually create his own real estate brokerage company, StarPro Realty.
Today, about 75% of Ram's clients today are of South Asian heritage. That makes his approach as valuable as ever, especially with the Metroplex's South Asian community continuing to grow rapidly.
"In South Asian, it's a part of the culture to negotiate every purchase you make. That makes it important to have a culturally sensitive real estate agent who can be a bridge between the buyers and the builders," Ram said.
He said many South Asian buyers are not familiar with the mortgage process, since mortgages were virtually non-existent in India until fairly recently. "It used to be that you saved until you had the money to buy a new home in South Asia," he said. "Therefore, many buyers who lived in South Asia, before coming to the United States for college or a job, need help in understanding the financial aspect of buying a home here."
There are several reasons that the Metroplex's South Asian population is growing at such a quick pace, Ram explained.
"Many are relocating here from the East and West coasts, because they are not used to the cold weather, and the climate in the Dallas area is much more similar to that of India," he said.
Education, however, is the foremost priority for South Asians, and the Metroplex's excellent public schools and relative housing affordability is a strong draw for families.
"On the East and West coasts, it can be prohibitively expensive to live in a good school district," he said. "In the Metroplex, many families can afford to buy a home in a very highly regarded school district, whether they are first-time buyers or move-up buyers."
Ram said that Frisco ISD, which serves The Grove Frisco, is highly sought-after by South Asian homebuyers.
After education, location is another priority for South Asian homebuyers.
"Many South Asian professionals work in medicine and information technology, and they value a location with easy access to highways, so they can get to work in 30 minutes or less," Ram said.
He said The Grove Frisco's location offers easy access to the Dallas North Tollway and Highway 380 crossroads, which has become a hub for corporate offices.
Amenities and natural open spaces are also important to South Asian homebuyers, and Ram says that the amenities offered in The Grove Frisco are very desirable.
"Newland has done a very good job of preserving trees, parks and open spaces in all of its communities. The trails and activities are also very nice," he says.
Use our Homefinder to explore new homes in The Grove Frisco.