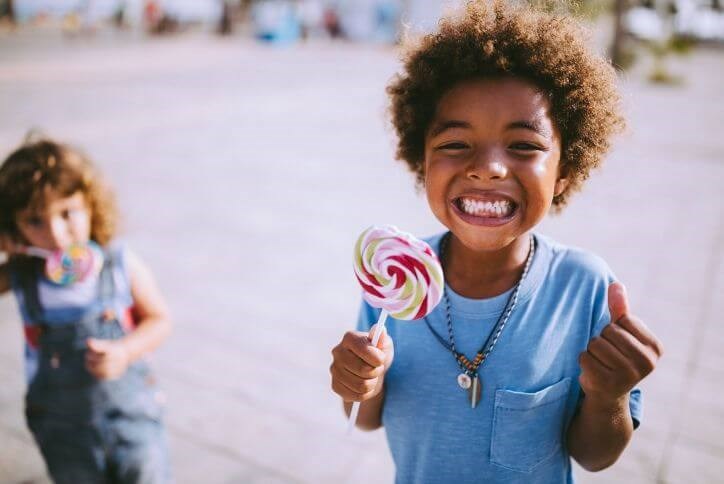 Our ultimate guide to summer family fun in Frisco
At The Grove Frisco, we love how our location is close to many of the best attractions and activities you'll find anywhere in the Metroplex, right in our hometown of Frisco. 
To create our ultimate guide to summer fun in Frisco, we've rounded up some of our favorite destinations for arts, culture, sports and entertainment, with a focus on keeping cool. If you have a favorite place or activity we haven't included, please tell us about it in the comments!
Sports City U.S.A. Frisco is home to seven pro sports organizations, so you can always find a thrilling game to enjoy in cool comfort, such as watching FC Dallas at Toyota Stadium, built especially for soccer, or catching a Frisco RoughRiders minor league baseball game at Dr Pepper Ballpark. Check out this great guide to Frisco's pro sports attractions for links to team schedules and venues.
The Star in Frisco. One of several pro sports venues in Frisco, The Star in Frisco deserves its own shout out. This 91-acre mixed-use center is the Dallas Cowboys World Headquarters, giving fans the opportunity to connect with in ways they've never imagined, including behind-the-scenes tours. The Star is also home to Frisco ISD high school football, and The Star District serves up more than 20 restaurants, along with boutique shops, salons and fitness facilities.
Gamers' heaven. The National Videogame Museum is right here in Frisco, and their mission is to allow visitors to PLAY as many video games in their fascinating exhibits as possible. This unique museum traces the history of video games since the 1950s, and looks ahead to future emerging technologies. Exhibits include Pixel Dreams, a retro 1980s arcade; and The Timeline of Consoles, featuring more than 50 game consoles created since 1972. Guided tours and private parties are available.
Art in Frisco. Want to enjoy an art event in Frisco? Check out the Frisco Arts calendar to see what's going on in music, comedy, visual arts exhibitions, classes, workshops, and special events like Frisco Arts Night at the RoughRiders. Frisco Fine Art offers themed chef dinners, wine and painting classes, festive art openings featuring local artists, and much more.
Reading is FUNdamental. The Frisco Public Library offers a wide variety of activities for every member of the family, especially during the summer. There are Story Time readings for different age groups, and classes covering foreign languages, technology, genealogy and much more. Special events include Family Origami Night, Retro Gaming, Smart Ways to Sell Used Items, and Hands-On Henna. The Digital Library allows you to enjoy electronic books, magazines, tutoring and learning from home. 
National Soccer Hall of Fame. One of Frisco's newest sports attractions, the National Soccer Hall of Fame at Toyota Stadium offers a state-of-the-art interactive experience for beginners and fanatics alike. The technology-infused experience allows you to create your own personalized tour, based on facial recognition. Virtual reality will put you on the pitch on game day, and immersive exhibits allow you to insert yourself into iconic photos from U.S. soccer history.
Farmers' markets. Frisco is home to two great downtown farmers' markets. The newest addition is Frisco Fresh Market, offering an outdoor market on Saturdays and Sundays, with 74 spaces for farmers, ranchers, artisans, chefs, bakers and crafters. Construction of the indoor market is planned to start in 2020. The original Frisco Rotary Farmers Market is still going strong in the heart of old downtown, open Saturday mornings from 8-12. Local growers and artisans offer farm-fresh produce, meats, eggs, baked goods, flowers, soap and other handcrafted goods. Check their calendar for dates for live entertainment, kids' activities and more.
Reach new heights. Frisco has many great qualities, but it doesn't have mountains. You can get your mountain fix and stay cool at Canyons Climbing Gym, a Frisco family-owned facility with more than 60 boulder challenges and 30 lead routes. They offer summer climbing camps for kids ages 6-14, along with birthday parties and fitness classes.
Speed away. Kartland Performance Indoor Raceway is another family-owned Frisco attraction, offering the most thrilling indoor kart racing experience in Texas. Their cutting-edge, 50,000-square-foot facility welcomes drivers of all ages and skill levels, with top speeds of up to 45 miles per hour in European-style karts. They welcome private parties, and their STEM Program features a real world application of Newton's Laws of Motion.
Get crafty. Frisco is home to several creative emporiums where kids and adults can get crafty in air-conditioned comfort. AR Workshop is a boutique DIY studio with hands-on classes for creating custom, on-trend home décor accessories from raw materials, including pillows, signs, lazy Susans and centerpiece boxes. Brookielynn's Bungalow is a homegrown Frisco crafting boutique known for its "build a bunting" bar and wide variety of paint and glitter options. From painting with wine, to youth arts camps, Frisco offers many more crafting options you can explore at VisitFrisco.com.
Screen time. Frisco is home to several appealing movie theaters. One of the newest and most unique is CUT! by Cinemark, offering the ultimate dine-in movie experience, with the option of placing your order from your seat, the lounge or bar. This 10-screen theater includes top-of-the-line luxury loungers with seat warmers, a gameroom, and an outdoor kid-friendly patio with a fireplace. The full-service bar offers craft cocktails and more than 20 varieties of beer.
Escape the ordinary. Countdown 2 Escape is Frisco's first boutique escape room boutique, offering families, friends, co-workers and other groups three themed experiences, with 60 minutes to navigate a series of clues, puzzles and locks. Choose from The Lost Jewel of Zanzibar, Blackbeard's Brigg, and What Happened in Raven Woods? The family-owned boutique is kid-friendly, and BYOB is welcome.
Learn more about what's close to our fabulous Frisco location, in the heart of the Four Corners where Frisco, Plano, Allen and McKinney come together.