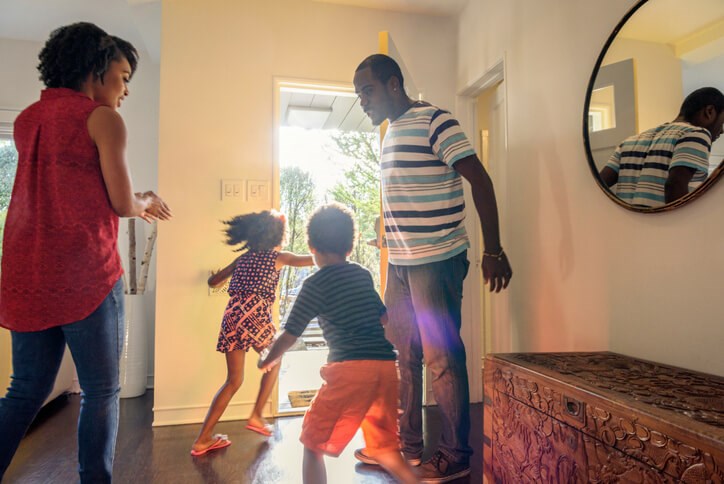 Our Four Corners location makes it easy for residents to pursue life to the fullest
At The Grove Frisco, our vision includes offering our residents the opportunity to live unhindered. "Pursuing life to the fullest is possible when you live so close to the best jobs, schools, shopping and entertainment," our vision statement reads.
It starts with our Four Corners location, a dynamic crossroads where Frisco, Plano, Allen and McKinney all come together.
Living at the intersection of four thriving communities places residents of The Grove Frisco within short distances of places where they can work, dine, shop and be entertained.
For work, especially, The Grove Frisco's proximity to major employers gives hours of time back to residents every month – time they can devote to spending more time with family and friends, and pursuing their interests and passions amid our amenities and natural open spaces.
Here are just a few of the major employers located nearby. Distances provided are from the community's main entrance:
Toyota – 8 miles
PepsiCo – 8 miles
Dr Pepper Snapple Group – 8 miles
McAfee – 6 miles
Ericsson Inc. – 8.5 miles
Baylor Scott & White Hospital – 3.5 miles
Yum China Holdings – 8 miles
Hall Office Park – 9 miles
Bank of America Home Loans – 8.5 miles
Nokia – 17 miles
Alliance Data Systems – 11 miles
Texas Instruments – 22 miles
For leisure pursuits, The Grove Frisco's location means residents can spend less time commuting, and more time enjoying sports, shopping and dining.
Sports attractions including The Star in Frisco, Toyota Stadium, FC Dallas Hall of Fame, Dr. Pepper Arena and Dr. Pepper Park are less than 9 miles away.
About 6 miles away, bustling downtown Frisco offers movie theaters, farmer's markets, a public library, and a growing variety of shops, restaurants, coffeehouses and nightclubs.
Downtown Dallas, Dallas Love Field and DFW International Airport are all about 28 miles away. Nearby roadways including Sam Rayburn Tollway (2 miles away) and Dallas North Tollway (14 miles away) offer easy access to all of the Metroplex.
Learn more about our vision, which also includes being a natural, engaged, intentional and crafted community.