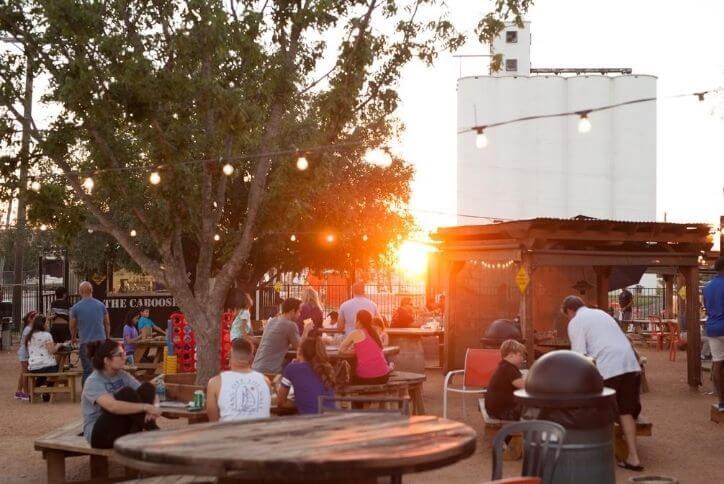 More top national rankings for Frisco and our other "Four Corners" cities
At The Grove Frisco, we like to call our location the "Four Corners" because it's where our hometown of Frisco meets the borders of three other thriving Metroplex cities – Allen, McKinney and Plano.
Led by Frisco, our Four Corners cities continue to grab top spots in studies measuring quality of life, education and economic opportunities. Here are some of the latest.
"Best Cities to Be Stuck at Home"
No one wants to be stuck at home, but the coronavirus pandemic inspired LawnStarter to crunch data associated with staying at home. The firm analyzed 29 metrics for 150 of the largest U.S. cities, looking at statistics for safety, health and wellness, quality of life and financial safety.
Frisco came in at No. 1.
"The safest, best U.S. city to be stuck at home is Frisco, thanks largely to its extremely high marks for quality of life and financial security," LawnStarter wrote.
McKinney is No. 3 on the list, with Plano at No. 8.
On the topic of staying at home, Plano is the No. 1 city for a staycation in a WalletHub report that ranked 180 U.S. cities for the most "fun-filled yet wallet-friendly" staycation potential.
No. 1 in Collin County
Frisco is also a top city in the 2020 Best Places to Live rankings from Niche.
Frisco ranks No. 1 in Collin County for Best Public Schools, Best Suburb to Raise a Family, and Best Suburb to Buy a House.
Niche also ranks the Frisco Independent School District as the No. 1 Best School District in Collin County, with an overall A+ score. Frisco ISD also has A+ or A scores for Academics, Teachers, Clubs & Activities, College Prep and Health & Safety.
A Millennial destination
Frisco and McKinney both rank high on SmartAsset's 2020 list of "Cities Where Millennials Are Moving."
Frisco comes in at No. 20, with McKinney at No. 13.
Irving, another Dallas suburb, made the list at No. 18, in a strong showing for North Texas as a region with magnetic appeal for young homebuyers.
Millennials have become the largest group of homebuyers, and half of them live in the suburbs, according to Zillow, the real estate website.
Fastest-growing U.S. city
Frisco is the nation's fastest-growing big city (with a population above 50,000), according to the latest data from the U.S. Census Bureau.
"We've created a culture and environment that is good for families, it's good for business, and it's good for safety and community," said Tony Felker, president of the Frisco Chamber of Commerce.
Apparently, plenty of folks agree, as Frisco's population recently passed 200,000.
McKinney is also a fast-growing city, ranking fourth nationally in the Census Bureau report.
Allen, another one of our Four Corners cities, also ranks high for quality of life. A study from GOBankingRates ranked Allen among the top 10 "Best Suburbs for Growing Families" in America.
Most recession-resistant city
Frisco is the No. 1 "Most Recession-Resistant City" in the U.S., according to a SmartAsset report released this spring, as the coronavirus pandemic began to spread across the nation.
The study examined nine metrics in three categories, including employment, housing and social assistance. Frisco performed particularly well for its low unemployment rate, and it had the study's top score for housing costs as a percentage of income.
Plano is the No. 3 most recession-resistant city in the U.S., and nearby Denton made the list in fourth place.
An award-winning community
Like our hometown of Frisco, The Grove Frisco has earned a number of awards.
In 2018, D CEO (part of D Magazine) recognized us as Single-Family Development of the Year. A year before that, D Magazine honored our developer, Newland, as Single-Family Developer of the Year.
In 2019, The Grove Frisco was awarded Best Residential Community by the Dallas Business Journal. 
Also in 2019, we won several prestigious McSam awards from the Dallas Builders Association, including Best Community Amenity for Orchard House.
Learn more about our story.