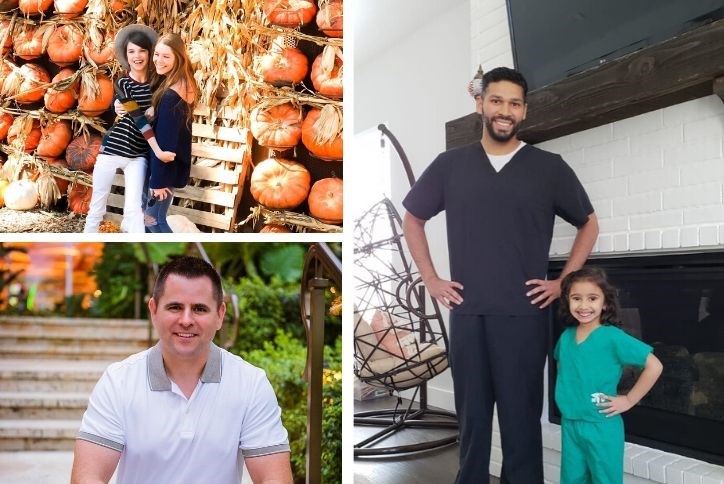 Meet three frontline heroes at The Grove Frisco
An emergency room doctor. A special needs caregiver. A pathology lab director. Here are three inspiring stories of frontline heroes who help make The Grove Frisco a caring community.
Mohammed Azam, M.D., Emergency Room Doctor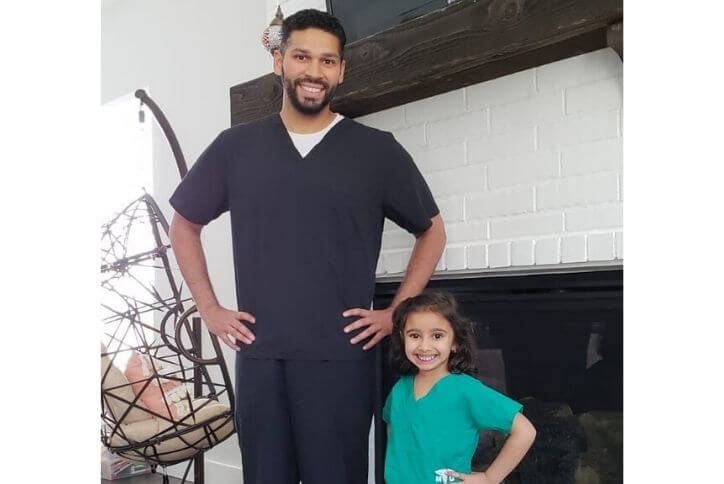 Mohammed's wife, Najah, writes, "The career of an ER doctor is stressful enough, but it has been compounded by the coronavirus. Mohammed has been a true hero and has handled it with patience, determination, and a motivation to help the lives of individuals affected. He's assisted patients to say their last goodbye, he's cried with them, and tried to alleviate the anxiety they felt."
Najah continues, "As a doctor who prides himself in finding a solution for anything he encounters, he's faced with a virus that has no cure, lacks consistency, and does not discriminate, which has been a truly humbling experience for him. Regardless of the uphill battle, he gets up morning after morning to continue to fight this illness. He's a true hero, not just in the eyes of his family but in the eyes of the community as well."
Emilee Brummet, Special Needs Caregiver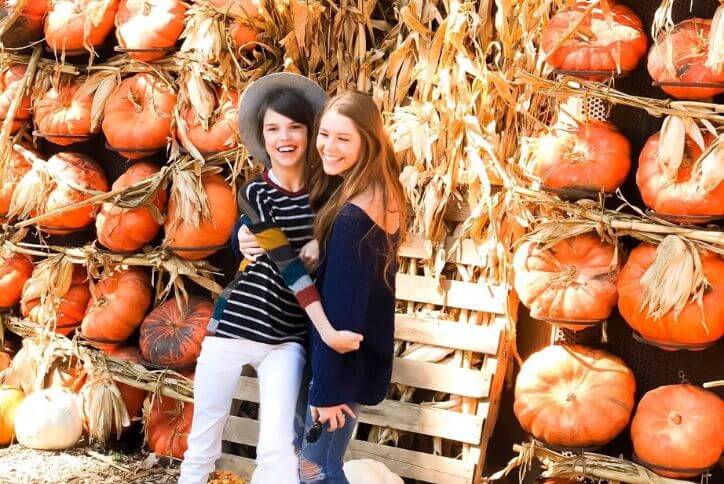 As the mother of a daughter with special needs, resident Andrea Sieling has always considered her caregiver, Emilee Brummet, to be an essential part of the family.
Now more than ever, Andrea is grateful to Emilee, especially because she has diligently quarantined herself in order to continue working with her daughter, Emerson, during the stay at home period.
Andrea says Emilee has been a part of her family since she was just six years old, and her grandmother was Emerson's very first caregiver.
"Emilee had always wanted to work with Emerson, and when the position opened up, she jumped at it," Andrea writes.
Andrea also sends graduation wishes to Emilee, who just completed an associate degree at Richland Community College and will be starting at Texas Woman's University this fall.
Ken Thoman, Senior Director of Lab Operations
Ken's wife, Sherrie Feffer-Thoman, writes, "My husband is considered essential and has been going into work all this time as senior director of laboratory operations for an anatomical pathology lab. Due to elective surgeries being put on hold, their business quickly saw a 75% reduction in volume, and Ken had to furlough 150 lab technicians, or half of the staff. It was a very emotional time.
"Ken's team continues to provide patient care while balancing the safety of employees," Sherrie says. "Their Phoenix lab moved quickly to bring on COVID-19 testing, and they are looking to expand testing to all of their labs."
From all of us at The Grove Frisco, we send a sincere "thank you" to Mohammed, Emilee, Ken and all of our frontline heroes!