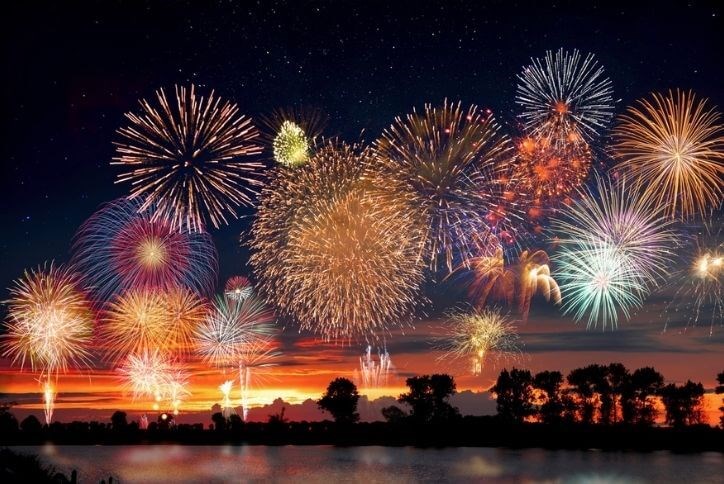 10 ideas for summer fun in Frisco, Plano, Allen and McKinney
Summer is a fun time of year at The Grove Frisco, when our highly regarded Frisco ISD schools are on break and Orchard House hums with activity as residents enjoy swimming, poolside treats and special events.
For summer staycations, our hometown of Frisco and our surrounding Four Corners cities of Plano, Allen and McKinney offer so many fun activities, it would take many summers to do everything. (We call our location the Four Corners because it's where Frisco meets the boundaries of these three other vibrant North Texas cities.)
No need to feel overwhelmed, though. Our The Grove Frisco community representatives are local experts, and we asked them to round up 10 of their favorite local activities, with a focus on Frisco and an emphasis on kids and families. Many are free, while some require admissions.
Cool Splash Pads
At The Grove Frisco, we have our own cool splash pad and resort-style swimming pools at Orchard House. If you're not yet a resident, or you want to explore some other refreshing destinations, this article lists the 10 best splash pads in Frisco, Plano, Allen and McKinney. Frisco Commons Park is not only home to a fun spray park, but it also hosts Hope Park, especially designed for kids of all abilities.
July 4th Celebrations
There'll be fireworks and festivities all over the Four Corners on the July 4th weekend. One of the biggest will be Frisco Freedom Fest, which is like three events in one with Night at the Races, Fireworks & Fun, and the Taste of Frisco foodie fest. McKinney presents Red, White and Boom, featuring a hometown parade, live entertainment and spectacular fireworks show. Plano shows its patriotism with its All-American 4th, featuring food trucks, music with a live DJ, and a stupendous fireworks show with live music simulcast on 97.5 FM. Not to be left out, Allen gets a jump on Independence Day with its Market Street Allen USA Celebration on June 25. It will feature live music by Eli Mosley and the Emerald City Band, a military salute and fireworks finale.
Sports City Summer
Frisco proudly proclaims itself as Sports City USA, home to pro sports organizations including the Dallas Cowboys, FC Dallas, Dallas Stars, Texas Legends and more. Frisco boasts many world-class sports venues, most notably The Star in Frisco, the Cowboys' world headquarters, along with Toyota Stadium, home to the FC Dallas pro soccer team, and Dr. Pepper Park, home to the RoughRiders minor league baseball team. See the schedule of events with this convenient calendar.
The Star in Frisco
We mentioned it above, but this 91-acre sports wonderland is such a major Frisco attraction, it deserves its own callout. You can tour The Star in Frisco for a behind-the-scenes experience which includes the War Room, Super Bowl memorabilia, Nike Star Walk and more. Tostitos Championship Plaza, the heartbeat of The Star campus, has a replica turf field and four interactive kiosks. Even those who don't like sports much will love The Star District, a shopping, dining and entertainment destination with more than 20 restaurants and wide array of stores and salons, including the first-ever Nike@The Star.
National Videogame Museum
Did you know that Frisco is home to gamer heaven, the National Videogame Museum? Open daily except Monday, it's a place where you can learn about the industry's fascinating history, where it's heading next, and how to be a part of its future. The museum also offers scholarships for Frisco high school students on track to enroll in a four-year college or university.
Play Frisco
The Frisco Parks & Recreation Department offers a summer-long series of events including the Frisco Summer Jam on June 18, the only official BMX competition at Frisco Skate Park. Other summer activities include weekly dive-in movies at Frisco Water Park, and Let's Roll Frisco, which turns City Hall Plaza into a giant outdoor roller-skating course with '80s music on July 15. July is Park & Rec Month in Frisco, bringing a flurry of fun including Chalk the Walk, National Water Park Day, Teen Night, Weenie Dog Races and a Glow Run 5K.  Check out Play Frisco for details on these and more events.
Farm-fresh Food & Fun
Frisco has not one but two major farmer's markets downtown, both offering a wide variety of events and activities along with farm-fresh produce, meats, and artisan products. The original Frisco Rotary Farmers Market takes place on Saturday mornings, with food trucks and weekly Music at the Market concerts. Located across from Toyota Stadium, Frisco Fresh Market offers an outdoor market on Saturdays and Sundays, with chef demonstrations, market music and a lineup of family friendly events.
Frisco Heritage Center
This historical park includes the Frisco Heritage Museum, surrounded by a collection of preserved buildings including historic homes, Lebanon Church, Gabby's Blacksmith Shop and the old schoolhouse. You can learn how railroads played such an important role in Frisco's growth by visiting the steam locomotive and wooden caboose. Tours are offered along with events including Kids Summer Camp, Third Sunday Open House and Saturday at the Museum.
Plano's Crayola Experience
The most colorful family destination in Texas, Plano's Crayola Experience offers 25 hands-on attractions for interactive, creative play, including a 4D coloring adventure and a live manufacturing show. Amid 60,000 square feet, kids can star in their own coloring page, name and wrap their very own crayon, and magically catch digital melted wax. To recharge, Café Crayola offers pizzas, salads, chicken fingers and more.
Explore Science in McKinney
The Heard Natural Science Museum & Wildlife Sanctuary in McKinney offers everything from a 487-foot zip line to a wetland canoe trail within its 289-acre site. Summer is an active time at the Heard, with camps including Camp Hoot Owl, Nature Art Camps, Keeper Camps and Magic Planet Camp. The bounty of experiences includes the Animal Encounters Trail, the Native Texas Butterfly House, Texas Nessie, the Richardson Wooly Mammoth Exhibit and much more.