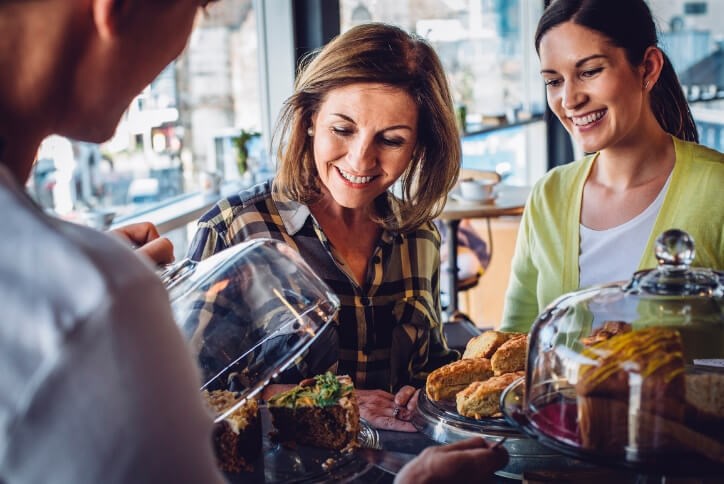 Lifestyle at The Grove Frisco - sharing memories, crafting community
From Wellness Wednesdays to Gingerbread House Making, we've just announced our Fall Lifestyle Event calendar for residents of The Grove Frisco. We couldn't be more excited, because creating shared memories is a big part of crafting community, especially during the most festive season of the year.
When we look back years from now, we'll remember how it all started with our very first event, a Coffee & Cake Social. Held in mid-September, this event gave our very first residents the chance to get acquainted over sweets and treats from Swirl Cafe & Bakery in Orchard House.
In October, the calendar includes our first Wellness Wednesday, featuring a free healthy smoothie from Swirl Cafe & Bakery, plus a protein bar. Giveaways like The Grove Frisco tumblers, towels and wellness information will motivate residents to start enjoying the state-of-the-art indoor fitness center at Orchard House, along with our trails and swimming pools.
Later in October, our first Halloweek celebration will feature a Halloween Hammock social in Hammock Park, free Goodie Bags, and Halloween costume pictures on the porch at Orchard House.
In November, our New Resident Social will welcome our newest residents with sweets and treats from Swirl Bakery, along with housewarming gifts perfect for the season, including a pie, pie cutter and dishtowel.
Our New Resident Socials will be quarterly events, and we're also planning special events like GROW at The Grove Frisco, an unforgettable dinner for our first families, catered by one of our many great local Frisco restaurants.
For the holidays, we'll have our first community Holiday Lighting Celebration, complete with hot cocoa, cookie decorating and crafts.
We'll follow that up with Greetings from The Grove Frisco, a holiday extravaganza featuring photos with Santa, hot cocoa, lite bites and making Christmas cards for a local kids' nonprofit.
Finally, we'll celebrate the season with a Gingerbread House Making party for young residents at Orchard House. And every month, we'll send out a residents' newsletter to keep everyone informed about what's happening and what's coming up in their community.
Keeping our residents engaged with fun, year 'round lifestyle events is just one part of our vision here at The Grove Frisco – learn more.