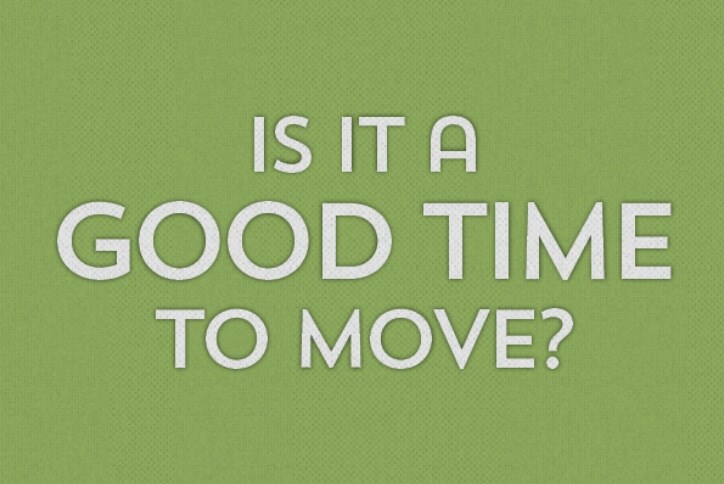 Should you buy a house in 2019? Here are 5 reasons why you should buy now.
From low interest rates to affordable new choices, 2019 is shaping up to be a great year to buy a new home. Here are 5 reasons to find your new dream home in The Grove Frisco, especially now that we've won four major awards in our first year of home sales – more on that below.
Interest rates remain low
Mortgage interest rates may vary slightly from day to day, but the general trend is downward. In early April, rates were holding near a 14-month low. The national average for 30-year mortgage rates was just slightly above 4% at the beginning of April. Low interest rates translate to lower monthly payments and the ability to qualify for a larger home.
If interest rates go up, that can make a significant difference on your monthly payment, which is comprised of PITI – principal, interest, taxes and insurance. Principal, the largest ingredient, is the actual amount borrowed. Interest is the interest rate per the contract. Your lender will also escrow, or collect, prorated sums for property taxes and insurance each month. If your home has private mortgage insurance, required by most lenders when the down payment is less than 20 percent, that will be part of the monthly payment as well.
A leading homebuilder recently provided an example of the difference in the monthly payment for a new home with a sales price of $789,990 and 20 percent down. (Of course, The Grove Frisco offers new homes in a broad selection of price ranges, from the $400,000s to $1 million.)
At an interest rate of 4.25%, a rate that's widely available in the current market, the monthly P&I (principal and interest) payment would be $3,109.01.
But if the rate increased by just about 1.25%, to 5.555%, then the monthly P&I payment would increase by nearly $500, to $3,588.37.
Of course, that difference is a significant sum over the course of only one month. Over a year, that difference in the monthly payment – just because of a 1.5% rate increase – would amount to $5,752.32. Over the life of a 30-year mortgage, the difference would add up to a whopping $172,569,60 extra paid for just additional interest alone.
Affordability is good
Homebuyers are enjoying the best affordability since the first quarter of 2018, according to the latest Burns Affordability Index from John Burns Real Estate Consulting. Burns credits a trifecta of lower mortgage rates, stable home prices and growing incomes for today's excellent affordability.
Dallas ranks No. 1 in the nation for Millennial homebuyers, according to the recent Millennial Desirability Index from Meyers Research.
Surveying members of this generation born between 1980 and 2000, Meyers found that 60 percent of them have seriously considered moving to a new city in search of better economic, housing and lifestyle opportunities. Meyers then ranked U.S. cities for their likely desirability for Millennials, based on job growth, cost of living, wage potential, quality of life, fun index and availability of affordable housing.
Dallas came out No. 1 in the index, thanks to its attractive combination of quality of life, cost of living and employment outlook. With a score of 158, Dallas outranked the No. 10 city, Nashville, by more than 50 points.
DFW is a strong market
Dallas is one of the strongest and healthiest real estate markets in the nation, according to a recent report from the Dallas Morning News.
Adding new homes is key to a city's economic health, says Robert Dietz, chief economist for the National Association of Home Builders.
That's good news for Dallas, which ranks No. 1 on Realtor.com's list of Cities Building the Most New Homes in 2019.
To come up with its rankings, Realtor.com analyzed census data to find out the number of residential construction permits issued in each metro area in 2018, with the thinking that it would be the best indication of where new housing would be completed an average of seven months later.
With 63,421 permits issued last year, and a healthy 2.8% one-year change in permits, Dallas ranks No. 1 in the survey.
"Big companies, like Toyota, are relocating or expanding into the Big D at a breakneck pace, ushering in a torrent of new residents. That's kept builders busy," Realtor.com writes.
The report also noted that builders are emphasizing affordable in newly constructed homes. Homes priced from $250,000 to $350,000 are "the name of the game right now," said Ted Wilson, principal of Residential Strategies, a Dallas-based market research firm.
As if we needed any more proof, Zillow rates DFW as one of the nation's 10 hottest real estate markets for 2019. At No. 7, the Metroplex is the only metro area in Texas to make the list.
Zillow crunched several sets of data to come up with a "hotness" score for the nation's 50 largest metro areas. Metrics included projected median home value, projected rental growth, recent income and population growth, employment rates and the health of the job market.
Our quality of life is high
At the same time that the Metroplex is growing fast, the region is also maintaining – indeed, enhancing – the quality of life that appeals to so many homebuyers in so many different stages of life.
It's hard to find a more appealing place to live than Frisco, which Money magazine has repeatedly ranked as the No. 1 Best Place to Live in the U.S., including for 2018. Money's rankings are based on metrics including graduation rates, job growth, average commute times and median home prices.
Frisco also ranks as the No. 1 Best Real Estate Market in the U.S., according to a Niche analysis that looked at median home-price appreciation, job growth, market trends, economic health and other metrics. Frisco is the No. 1 Best Texas City for Families in a WalletHub study, and Frisco ranks as the No. 1 Safest City in Texas in a SmartAsset report.
The highly regarded Frisco Independent School District serving The Grove Frisco is an important factor for many families. Frisco ISD has an overall A+ grade from Niche, with more A+ grades for Academics, Teachers, College Prep and Health & Safety. Niche ranks Frisco ISD in the Top 1% of all public school districts in Texas.
Frisco's high quality of life and vibrant economy convinced the PGA of America to relocate its headquarters to the city. Scheduled to open in 2022, the new PGA complex will be part of a 600-acre mixed-use development with 45 holes of golf, an Omni resort hotel and conference center, and a retail village. It will also have parks, trails and natural open space that will be open to the public.
The PGA will partner with Frisco ISD to provide practice and play opportunities for more than 300 student golfers. This is the second exciting sports partnership that benefits Frisco's young athletes. Frisco ISD also partners with the Dallas Cowboys at The Star in Frisco, which is home to the district's high school football program.
The Grove Frisco is an award-winning community offering new plans and quick move-in homes
The Grove Frisco has won four major awards in our first year of home sales.
Most recently, the Dallas Business Journal named The Grove Frisco as Best Planned Community in its 2019 Best Real Estate Awards. The Grove Frisco's commitment to preserving the expansive groves of mature trees growing on its site was a standout accomplishment for the DBJ's panel of independent judges.
"One of the biggest challenges of creating a premier village consistent with The Grove Frisco's principles was determining how to relocate the undeveloped land's existing trees, with minimal environmental impact," the DBJ wrote.
The Dallas Builders Association chose The Grove Frisco's Orchard House community center for its Best Community Amenity Award in 2019.
As the flagship amenity and homebuyer welcome center for The Grove Frisco, Orchard House embodies the vision for a connected, engaged community with amenities and programs that intentionally bring residents of all ages together for special events and everyday encounters. The Orchard House offers an indoor fitness center, meeting rooms, and a water oasis with two resort-style swimming pools and a splash pad. This Modern Farmhouse style amenity also has an event lawn and a gathering area with a linear outdoor fireplace.
Miles of trails connect Orchard House to other amenities at The Grove Frisco, including Adventure Park, which includes a hand-built playground inspired by the community's beautiful natural environment. 
In the fall of 2018, The Grove Frisco won the Single-Family Development of the Year award from D CEO magazine.
Also in 2018, Newland Communities won the Single-Family Developer of the Year award from D Magazine, in large part due to its work on The Grove Frisco, its third major community the DFW Metroplex.
The Grove Frisco has never offered a greater variety of new-home choices, including new plans from
Drees Custom Homes and American Legend Homes, with popular in-demand features including three-car garages, family foyers with built-in backpack racks and other thoughtful storage amenities, convenient pocket offices near kitchens, and wide-open living areas that flow seamlessly onto covered outdoor living spaces.
There's a misconception that buying a new home means waiting for many months before you can move in. Not at The Grove Frisco. Our best-in-class homebuilders offer a wide variety of new homes available for quick move-in, from totally completed homes, to homes in progress where you can still make designer selections.
Enjoy virtual tours and photo galleries of our beautifully decorated model homes. When you visit The Grove Frisco, be sure to stop by our Welcome Center at Orchard House, our award-winning flagship amenity.