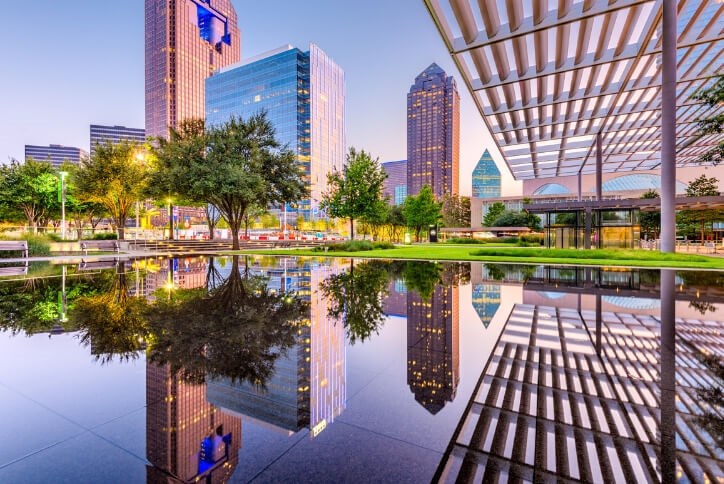 Dallas ranks as No. 1 most desirable city for Millennials
Thanks to its winning combination of quality of life, cost of living and employment opportunities, Dallas ranks as the No. 1 U.S. city on the new Millennial Desirability Index from Meyers Research, a California-based housing research firm.
In its third annual survey of Millennials, Meyers found that 60 percent of people in this generation have seriously considered moving to a new city in search of better economic, housing and lifestyle opportunities. For the purposes of its study, Meyers looked at Millennials born between 1980 and 2000.
Armed with its survey data, Meyers created a Millennial Desirability Index, or MDI. It ranks the most desirable cities for Millennials based on job growth, total employment, cost of living, wage potential, quality of life, fun index and affordable housing availability. The data came from sources including the U.S. Census Bureau and the Bureau of Labor Statistics.
With its MDI score of 158, Dallas came in more than 50 points ahead of the 10th ranked city, Nashville. Three of the top 10 cities were in Texas, with Houston at No. 2 and Austin at No. 3.
While Austin won in the "fun" category, Dallas' strengths in quality of life, cost of living, and overall employment opportunities secured it the No. 1 spot, nearly 20 points ahead of Texas' Capital City.
Among the 60 percent of respondents who said they would seriously consider moving to a new city, Meyers had some additional insights.
Those most eager to move skew heavily toward the younger end of the Millennial generation. 70% of Millennials aged 19-24 would consider moving, compared to 45% of those 35-39.
Sixty percent of Millennials who are currently renting are open to moving to a new city. By contrast, only 40% of Millennials who already own homes said they were open to moving.
The strongest driving factors are job opportunities (30% of respondents), affordability (20%), and lifestyle (12%).  
Within the huge Dallas-Fort Worth Metroplex, Frisco stands out as one of the most desirable places to live for newcomers of all ages. In fact, Frisco is the No. 1 Best Place to Live in the U.S. – and that's just one of our latest kudos. Learn more.