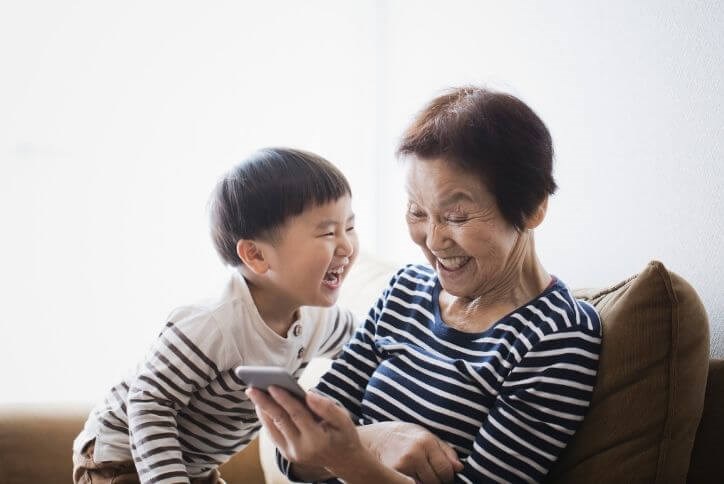 Dallas is a top city for "Baby Chaser" Grandparents
Dallas is one of the top cities in the U.S. for "Baby Chasers," a term coined to describe the growing number of Baby Boomer grandparents who are moving to be closer to their grandchildren.
Meyers Research created its Baby Chaser Index by tracking one-year and seven-year growth rates for Baby Boomers (ages 55 and up) and Millennials (ages 25-34) in cities across the U.S. The goal was to capture the overlap in current and long-term migration patterns for these two generations, which Meyers describes as "the barbell of demographics."
Both the Baby Boomer and Millennial generations are huge, estimated at about 75 million and 80 million, respectively.
With Meyers' research showing that 25 percent of Baby Boomers are planning to relocate to be closer to their grandchildren, that could mean a lot of Nanas and Pops moving to the Metroplex.
Dallas has a Baby Chaser Index score of 116, placing it 5th in the nation for the number of grandparents moving closer to grandkids.
"What differentiates the Boomer buyer from their parents' retirement process is that the Boomer is moving to, not away, from the kids," says Tim Sullivan, senior managing principal for Meyers Research.
What do Boomers want in their new home? Apart from a location that's about a 15- to 20-minute drive to the grandkids, they want to move down in size but not in quality. The top preferred home size for Boomers is around 2,500 square feet, Meyers found.
Boomers also want their new homes to be grandkid-friendly, with open living areas that can accommodate playtime activities, spare bedrooms for overnight visits, and backyards or places to enjoy outdoor activities with the young ones.
Affordability is another priority for Boomers looking to relocate, according to Meyers. They want to be able to pocket some money for their retirement after selling their current home and relocating. Retiree-friendly states with no state income taxes, such as Texas, have an advantage in attracting Baby Boomers.
The Grove Frisco appeals to a diverse range of homebuyers, with new homes in a variety of styles and price ranges, including many one-story plans. Amenities like Orchard House, our pools and splash pad and parks and trails are ideal for everyone in the family, and year 'round events and activities are planned for residents of all ages.