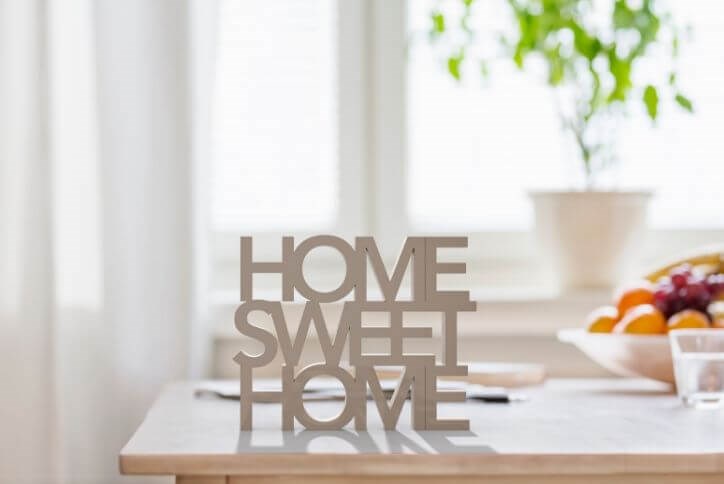 These are homeowners' top 10 regrets – and one thing they hardly regret
Buying a home and being hit with a surprise repair or maintenance expense, like having to fix the AC unit or patch up the plumbing, is the No. 1 regret shared by homeowners nationwide, according to the Zillow Housing Aspirations Report.
Here are 10 of the biggest regrets voiced by 10,000 homeowners surveyed in 20 of the nation's largest metro areas. On the positive side, we share how communities like The Grove Frisco can help turn regret into happiness.
Unexpected maintenance or repairs. This was the No. 1 homeowner regret by a wide margin, shared by 36% of those surveyed. Many buyers with this regret purchased existing homes, but with a new home, you typically get a one-year blanket warranty and a 10-year structural warranty from the builder. You also get the latest energy efficiency features for green and sustainable living, along with brand-new appliances and the latest smart home technologies.
Undesirable home finishes or layout. A quarter of homeowners, or 25%, had this regret, which is understandable. With a used home, finishes such as carpets and countertops might be dated or worn, or just not your style. Likewise, the layout might be chopped up, or just not have the flow or function you need. With a new home, you can choose all of your finishes, especially if you build from the ground up, or buy during an early stage of construction. You can choose from dozens of floor plans, and often you can customize a plan to add a study, extra bedroom or other feature to the layout.
Too much yard/maintenance work. This regret was also shared by 25% of homeowners. In some communities, such as The Grove Frisco, the Homeowners Association provides front yard maintenance. Several seasonal color changes are even included. This frees you from a lot of yardwork, and also keeps the entire neighborhood looking good. As for the backyard, you can choose a homesite that fits your maintenance appetite, or landscape it for minimal upkeep.
Rushed the decision without evaluating all my options. Nineteen percent of homeowners expressed this regret, and we totally understand. That's why our website is loaded with resources to help you make the right decision, from virtual tours of our model homes and amenities, to detailed area and school information.
Size too small, or too big. Getting the right-sized home is important. Twenty-one percent of homeowners regret buying a home that's too small, while 11% regret that their home is too big. Communities like The Grove Frisco offer new homes in a wide variety of sizes, styles and price ranges, so you can select the plan that's right for you. Currently, our builders offer new homes ranging from approximately 2,000 to 4,900 square feet, and our interactive Homefinder lets you select square footage as a search criteria. Many plans offer the option of adding a bonus room, or expanding a room with a bay window or other option.
I don't like my neighbors.  This regret was voiced by 18% of homeowners in the survey. We can't promise that you'll like your neighbors at The Grove Frisco, but we can promise that you'll have plenty of opportunities to meet them and enjoy shared experiences. When you're not meeting neighbors at one of our fun events and activities, you will probably meet them while enjoying Orchard House and our miles of trails.
Interest rate is too high. Sixteen percent of homeowners regret that their interest rate is too high. We can't control interest rates, but we can share the great news that the average rate for a 30-year fixed-rate mortgage has been under 4% lately. This can mean lower monthly payments and increased buying power. (If your rate is high and you want to stay where you are, consider refinancing.)
Too long of a commute. A long drive to work was regretted by 15% of homeowners. Depending on where you work, The Grove Frisco's location can be a tremendous convenience, with the Dallas North Tollway, Highway 380 and other major highways connecting us to destinations throughout the Metroplex.
Undesirable location. Fourteen percent of homeowners have this regret. For the second straight year, Frisco is Money magazine's Best Place to Live in America. What more can we say, except to share more great things about our location?
The least regret. Only 8% of homeowners said they regretted buying a new home instead of renting, meaning that 92% are happy to be homeowners. Explore our interactive Homefinder if you'd like to join the vast majority of those who are happy to own their own home.