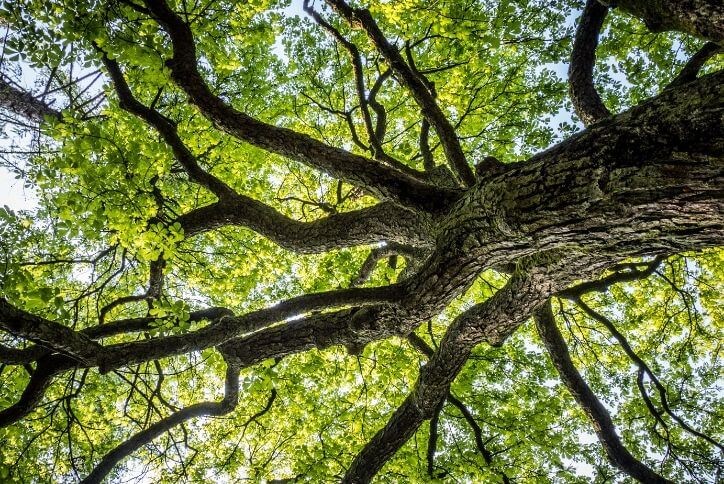 Transplanting gives new life to trees throughout The Grove Frisco
Look closely at the majestic trees throughout The Grove Frisco, and you'll find some telltale clues as to how much we value our natural environment.
On many trees, especially around Orchard House and other amenities, you can spot small red metal tags with identification numbers. These tags identify trees that have been carefully moved from parts of the community that have been planned for development, thus ensuring its preservation.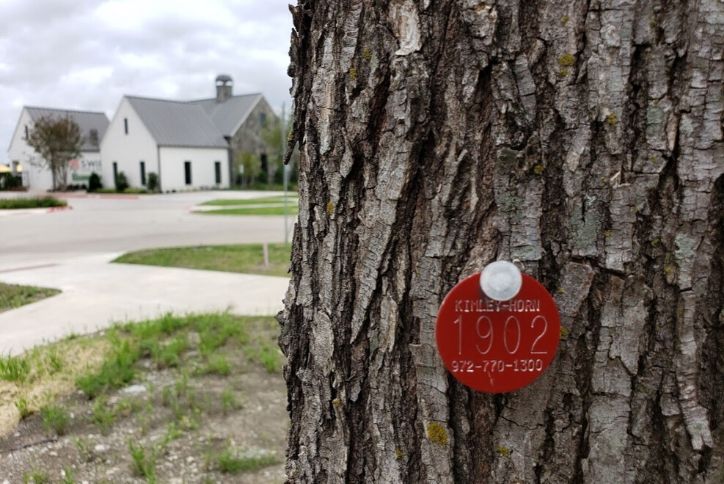 Along with more than 800 new trees that have been brought in and added to The Grove Frisco, the transplanted trees and other preserved trees are enhancing a naturally wooded environment that is unique to Frisco.
The vast majority of the trees growing at The Grove Frisco are American Elms, prized for their hard wood and fall foliage. Other native species include Eastern Red Cedar, American Persimmon, Cottonwood, Texas Ash, Live Oak and Burr Oak.
"The trees are one of the most significant things that really set The Grove Frisco apart. The existing forest, in combination with new and transplanted trees, provides a tree canopy and sense of maturity that is almost unheard of for newly developed communities," said Paul Cozzolino, principal of Green Door Studio, a landscape architecture firm working with The Grove Frisco.
"Trees make The Grove Frisco a very inspiring place to live. They look like they have been here forever. That's the feeling we wanted to preserve and extend throughout the community. We also wanted to highlight these beautiful trees in highly visited areas, such as around Orchard House," Cozzolino said. "Residents of all ages can visit a park or trail, or just drive along a streetscape, and enjoy a real connection to nature here."
Approximately 70 large trees have been transplanted so far at numerous places in The Grove Frisco, he said.
Some of the best areas to spot relocated trees are around Orchard House, Butterfly Park and Adventure Park.
Many other trees have been preserved and protected where they have been growing for decades. A shady canopy of large existing trees welcomes residents and visitors as they drive down Gartner Road, the community's main thoroughfare.
Some of the trees added to The Grove Frisco come from Lone Star Trees in Waco, a tree farm owned by the Bush family. This includes a grove of large Live Oaks planted near the main entrance.
As The Grove Frisco expands into new phases this year, more new and transplanted trees will be added throughout the community.
Tree preservation is one reason Newland, the developer of The Grove Frisco, won the Developer of the Year award from Green Home Builder Magazine in 2019.