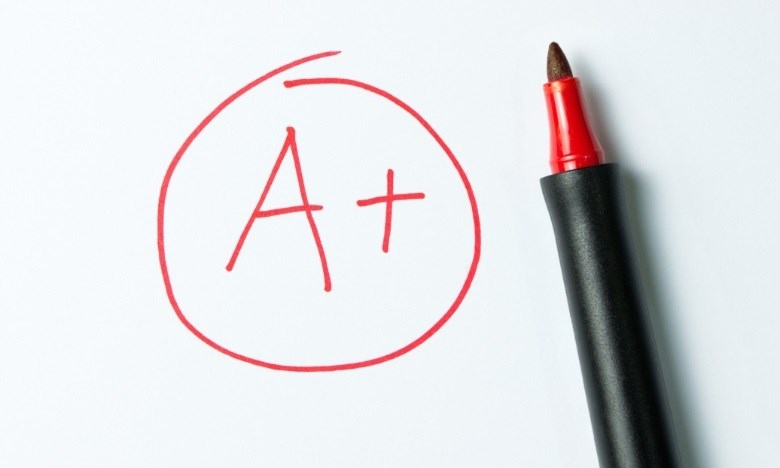 Our newest Frisco ISD report cards are all A's
At The Grove Frisco, we're proud to be part of the highly regarded Frisco Independent School District, ranked No. 7 out of more than 1,000 Texas school districts by Niche – that's in the top one percent.
As the new school year gets under way, we've rounded up some of the rankings and distinctions for the Frisco ISD schools serving our award-winning community.
Liberty High School
Liberty High School is ranked as the No. 2 Best Public High School in Collin County by Niche. It also ranks No. 4 for Best Stem High Schools and No. 4 for Best College Prep High Schools in Collin County.
Liberty has an overall A+ grade from Niche, with more A+ scores for Academics and College Prep. Liberty also has A- grades for Teachers and Clubs & Activities, and an A for Diversity.
In the most recent U.S. News Best High Schools rankings, Liberty has an overall score of 96.76% based on factors including the percentage of students taking advanced placement exams; proficiencies in math, reading and science; and the graduation rate. U.S. News describes Liberty as a "high-performing school," with distinctions including a 98% graduation rate and a 17:1 student-teacher ratio.
Lawler Middle School
Lawler Middle School has an exceptional showing in the 2022 Niche report, ranking as the No. 1 traditional middle school in Texas, out of 2,347 schools evaluated.
Lawler has an A+ overall Niche grade, with more A+ marks for Academics and Teachers.
U.S. News ranks Lawler as the No. 4 Best Middle School in Texas among traditional middle schools, not including magnet and charter schools.
Talley Elementary
Families living in most of the neighborhoods with current active home construction in The Grove Frisco are zoned to attend Talley Elementary School for grades Pre-K through 5.
Niche ranks Talley in the top .05 percent of all elementary schools in Texas, placing it No. 21 out of 4,614 schools evaluated. Talley has an overall Niche grade of A+, with an A+ for Academics and an A+ for Teachers.
In the most recent K-8 rankings from U.S. News & World Report, from October 2021, Talley ranked among the Top 10 elementary schools in the Dallas-Fort Worth area. The rankings are based on reading and math standardized test scores.
McSpedden Elementary
Some neighborhoods of The Grove Frisco are zoned to attend McSpedden Elementary for grades Pre-K through 5, although these are mostly neighborhoods where new home construction has been largely complete.
McSpedden Elementary has an overall A+ grade from Niche, with an A+ for Academics and an A for Teachers.
GreatSchools.org, another well-regarded school ratings website, gives McSpedden Elementary an overall rating of 10 points out of 10, with more 10 ratings for test scores and student progress.
Learn more about our schools.