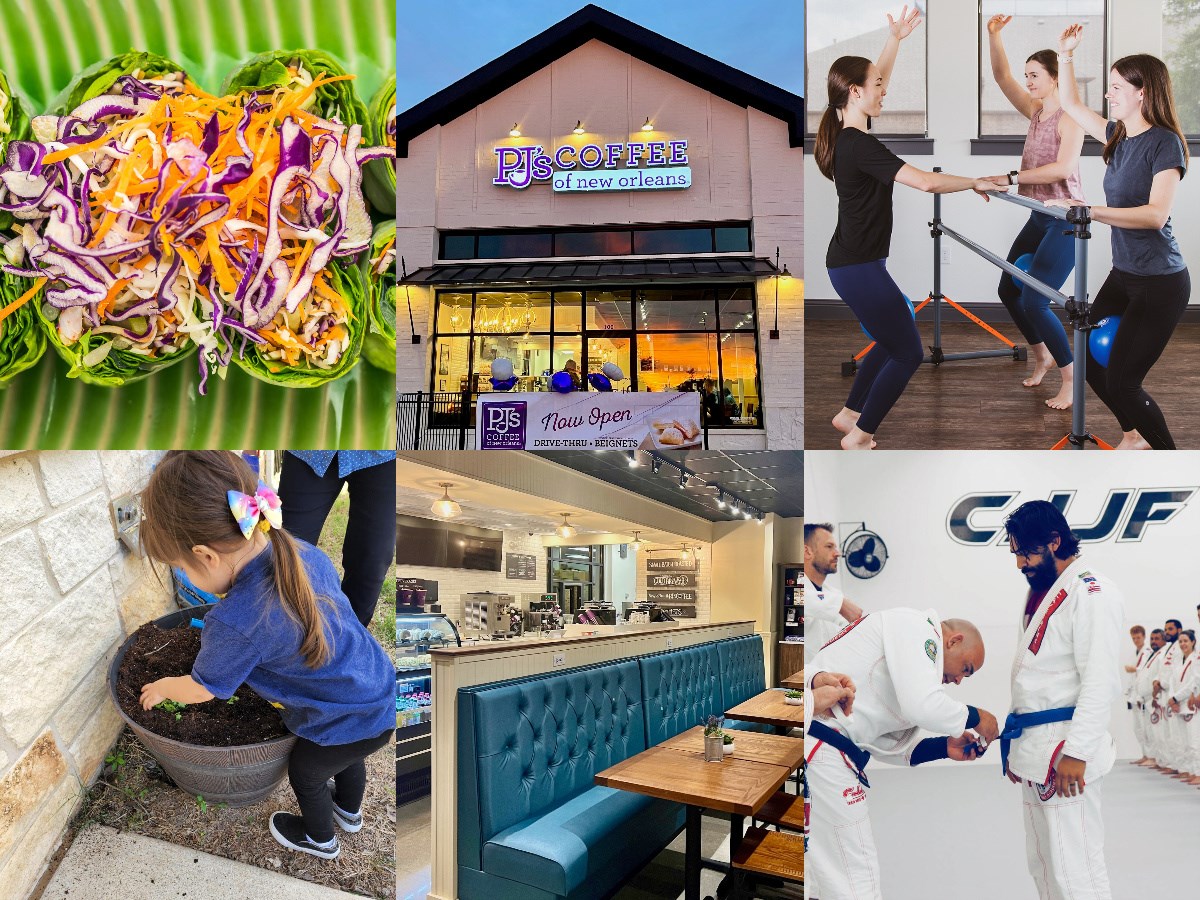 Food, fitness, learning and more opening at The Grove Frisco's first shopping center
Since The Grove Frisco was envisioned, a key part of our master plan is to offer convenient neighborhood shopping, dining and other services for residents, along with recreational amenities, social activities and new homes by best-in-class builders.
Now that our first shopping center, The Arbors on Custer, is open, you can see how our vision includes creating retail amenities with architecture that blends in with the residential character of our community, connected to homes and neighborhoods via thoughtful trail extensions. Plentiful onsite parking is also provided.
Located along Custer Road (FM 2478), between Gartner Road and Rolater Road, The Arbors on Custer has a curated mix of tenants focused on health and well-being, food and childhood learning. Here's what's already open or coming soon.
CJJF Jiu-Jitsu is a premier Brazilian Jiu-Jitsu academy welcoming all ages, body types and experience levels. Proven to be an exceptional form of self-defense, exercise and fitness, their martial arts program aims to develop strong core values and social skills necessary to succeed in all aspects of life.

Lakes Little Scholars Montessori

focuses on educating children from 18 months to 6 years old. They educate children through the Montessori approach, which addresses the intellectual, social, emotional, and physical needs of each child.
Passion Health Primary Care delivers high-quality personalized health care to help patients live their best lives. This physician group emphasizes the doctor-patient relationship, offering preventive care, basic family medicine, weight loss support and management of chronic conditions.

Pet Evolution

is a healthy pet store offering high-quality pet food and treats, full-service grooming, self-service dog washes, and a mobile nail trim service. 
PJ's Coffee offers a New Orleans twist on the traditional coffee shop, with Big Easy specialties such as authentic beignets, a wide range of signature hot and cold coffee drinks, and small-batch coffee beans in NOLA-inspired flavors like Southern Pecan and King Cake. Pastries, breakfast and lunch are offered.
Sankalp Realty is a full-service real estate firm with services including site selection, due diligence, investment strategies, buyer and seller representation, and investment sales.

Scenthound

offers a membership-based solution to basic dog grooming needs, including bathing, ear cleaning, nail trimming and teeth brushing. Three monthly care options include regular health checks and tech-based wellness tracking.

Spoon + Fork Thai Kitchen

is a small Texas chain of casual Thai restaurants offering classics such as chicken satay, spring rolls, curries, soups, noodles and fried rice. The extensive menu includes many specialties including Garlic Catfish, Panang Salmon Avocado, Tamarind Shrimp and Tiger Cry.

S2S Functional Performance

offers physical therapy, fitness and mental performance training to help clients live healthy, energetic and injury-free. Services include fitness classes, professional counseling and physical therapy.
Image Salon Suites and Serenity Salon are also coming to The Arbors on Custer, helping customers look and feel their best with a full array of salon services.
Learn more about neighborhood businesses at The Grove Frisco.