12 summer staycation ideas in Frisco, Allen, McKinney and Plano
With the grand opening of PGA Frisco, our Summer '23 list of fun family staycation ideas near The Grove Frisco has never been more supercharged.
We devote most of our 12 top picks to our hometown of Frisco, starting with incredible new entertainment and dining opportunities at PGA Frisco. And because our Four Corners location is where Frisco comes together Allen, McKinney and Plano, we include some fun ideas for those towns too.
PGA Frisco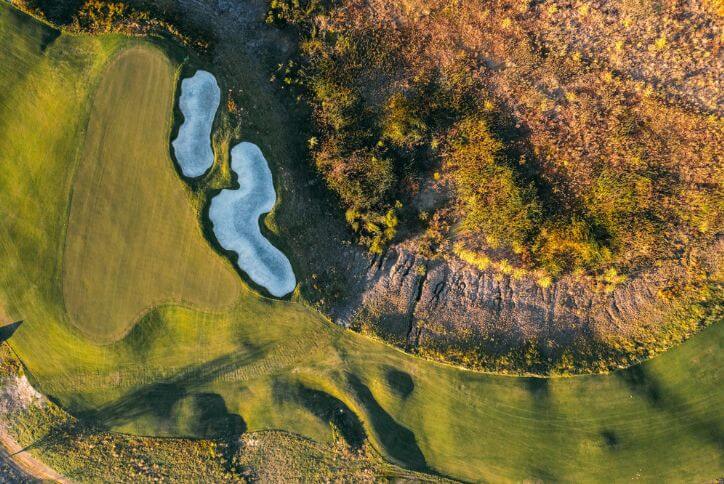 With two world-class 18-hole championship courses and shorter courses including The Swing and The Dance Floor, PGA Frisco richly deserves its reputation as the Silicon Valley of Golf.
There's also much more to PGA Frisco than golf, including special events like Friday Night Summer Movies, live music concerts and Sunset Yoga. There are 13 dining options, including the Ice House, Margaret's Cones & Cups and Trick Rider.
For shopping, the PGA District's retail offerings include Gimme Toys, offering a whimsical selection of toys focusing on hands-on learning. There's also Blue Lacy Mercantile, a women's cowboy boutique, Vineyard Vines, St. Bernard and Weekend.
Almost every square foot of this Texas-sized complex is open to the public, including 65% of annual available golf rounds, with discounts for Frisco residents. The courses are also open for training and practice for high school students in Frisco ISD, a partner in PGA Frisco.
Sports City USA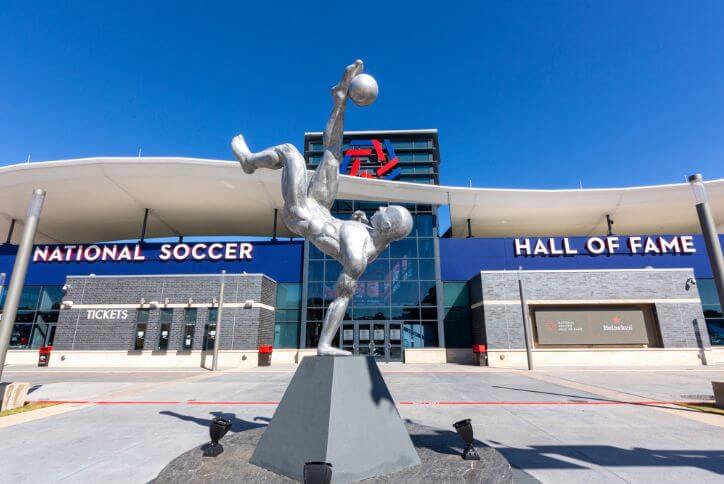 Beyond the PGA, Frisco proudly proclaims itself as Sports City USA, home to pro sports organizations including the Dallas Cowboys, FC Dallas, Dallas Stars, Texas Legends and more. Frisco boasts many world-class sports venues, most notably The Star in Frisco, the Cowboys' world headquarters, along with Toyota Stadium, home to the FC Dallas pro soccer team, and Dr. Pepper Park, home to the RoughRiders minor league baseball team. The National Soccer Hall of Fame at Toyota Stadium is another must-see attraction. See the schedule of events for all Frisco teams with this convenient calendar.
Play Frisco
The Frisco Parks & Recreation Department is a bountiful resource of budget-friendly opportunities for family fun close to home. Just a few of the summer offerings include Make Music Day, the Frisco Summer Jam BMX competition, and Frisco Listening Room, an open-mic series for musicians. July is Park & Rec Month, filled with events including Where's Walnut, a citywide scavenger hunt with prizes; Night at the Races, with weenie dog races, a poodle parade and 5K Glow Run; Backyard BBQ & Family Fun Day, and much more. Check out Play Frisco for details on these and more events.
July 4th Celebrations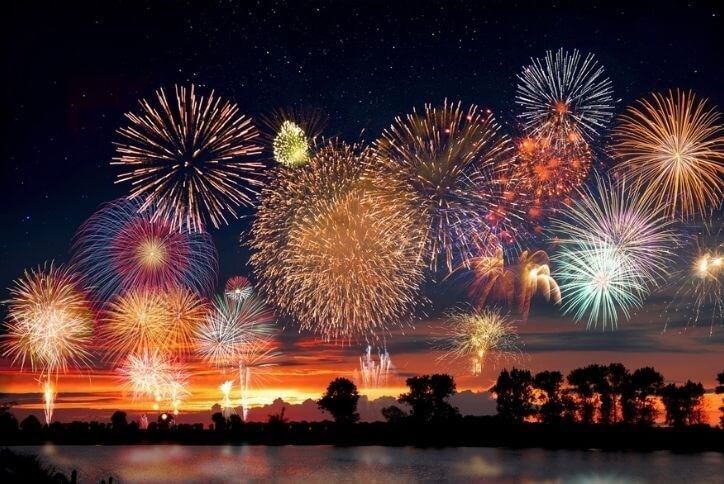 There'll be fireworks and festivities all over the Four Corners on the July 4th weekend. One of the biggest will be Frisco Freedom Fest, which is like three events in one with Night at the Races, Fireworks & Fun, and the Taste of Frisco foodie fest. McKinney presents Red, White and Boom, featuring a hometown parade, live entertainment and spectacular fireworks show. Plano shows its patriotism with its All-American 4th, featuring food trucks, music with a live DJ, and a stupendous fireworks show with live music simulcast on 97.5 FM. Not to be left out, Allen gets a jump on the area's many Independence Day festivities with its Market Street Allen USA Celebration in late June.
National Videogame Museum
Did you know that Frisco is home to gamer heaven, the National Videogame Museum? Open daily except Monday, it's a place where you can learn about the industry's fascinating history, where it's heading next, and how to be a part of its future. The museum also offers scholarships for Frisco high school students on track to enroll in a four-year college or university.
The Star in Frisco
World headquarters of the Dallas Cowboys, The Star in Frisco offers guided tours that allow fans to experience the place where the team works and trains 355 days of the year. Highlights include the War Room, Nike Star Walk, Super Bowl Memorabilia & Station, Grand Atrium and more. The Star District is a premier destination for shopping, dining and entertainment, with summer events including Dallas Cowboys Youth Camps.
Meet Rexy at Frisco Public Library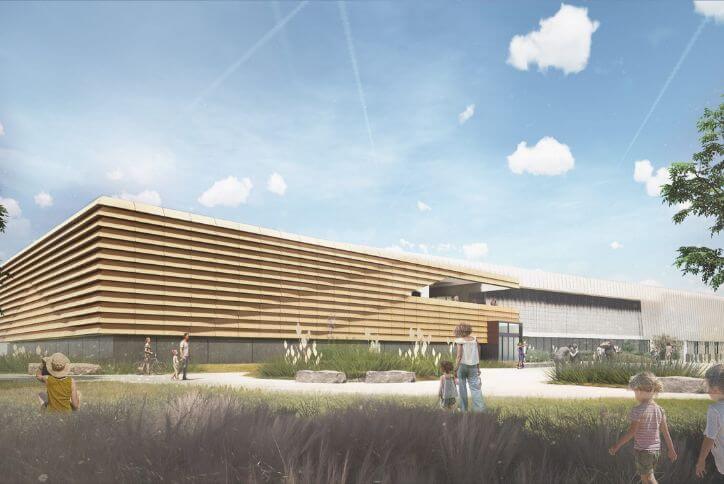 The new Frisco Public Library opened this spring and is an instant hit with visitors of all ages. The centerpiece is Rexy, a full-size model of a Tyrannosaurus rex skeleton. Soaring above the books, Rexy is easy to find, and it's fun t follow the trail of dinosaur footprints throughout the library floor, which create a vibration and rumbling sound when stepped on. Now the sixth-largest library by area in Texas, Frisco's library has a collection of nearly 300,000 items, with almost a quarter of them digital. Opened in a former rocket factory, the library is jet fuel for young minds, with 93 Wi-Fi access points, 210 computers and 77 screens. For the littlest readers, the Pond area and Ready to Read Railroad are big attractions. Teens enjoy gaming and study booths. Patrons can also check out many unconventional items ranging from drones and GoPros to ukuleles and travel backpacks.
Plano's Crayola Experience
The most colorful family destination in Texas, Plano's Crayola Experience offers 25 hands-on attractions for interactive, creative play, including a 4D coloring adventure and a live manufacturing show. Amid 60,000 square feet, kids can star in their own coloring page, name and wrap their very own crayon, and magically catch digital melted wax. To recharge, Café Crayola offers pizzas, salads, chicken fingers and more.
Eat at Plano's Legacy Hall
Get a taste of Europe close to home at Plano's Legacy Hall, a three-story European-style food hall, brewery and live entertainment venue. Savor 20 artisanal food stalls, a hybrid wine bar and wine retail shop, and the award-winning Unlawful Assembly Brewing Co. On the ground level, the pet-friendly Box Garden is a unique courtyard constructed from reclaimed shipping containers, with multiple bars and a stage for live entertainment.
Explore Science in McKinney
The Heard Natural Science Museum & Wildlife Sanctuary in McKinney offers everything from a 487-foot zip line to a wetland canoe trail within its 289-acre site. Summer is an active time at the Heard, with camps including Camp Hoot Owl, Nature Art Camps, Keeper Camps and Magic Planet Camp. The bounty of experiences includes the Animal Encounters Trail, the Native Texas Butterfly House, Texas Nessie, the Richardson Wooly Mammoth Exhibit and much more.
Summer events in historic McKinney
McKinney's historic downtown is always buzzing with excitement, and summer is one of the liveliest seasons. Annual summer events include the Texas Music Revolution, Juneteenth Celebration, MillHouse McKinney Muralfest, and the Drum Corps International South Tour Competition. The annual Red, White and BOOM! festival continues McKinney's July 4 tradition, and they wrap up summer with the MillHouse Summer Art Fest. See the schedule of events.
Skate free in Allen
Allen's The Edge Skatepark is one of the largest outdoor skateparks in Texas, offering a concrete skate course, two roller-hockey rinks, a BMX track and visitor center. Best of all, it's free. More priceless attractions in Allen are the Connemara Nature Preserve, the kidMania sprayground at Celebration Park, and more than 70 miles of parks and trails, including the stunning Cottonwood Creek Trail Bridge and historic Water Station Trail. Learn more about free activities in Allen.
Images courtesy PGA Frisco, National Soccer Hall of Fame and Frisco Public Library.