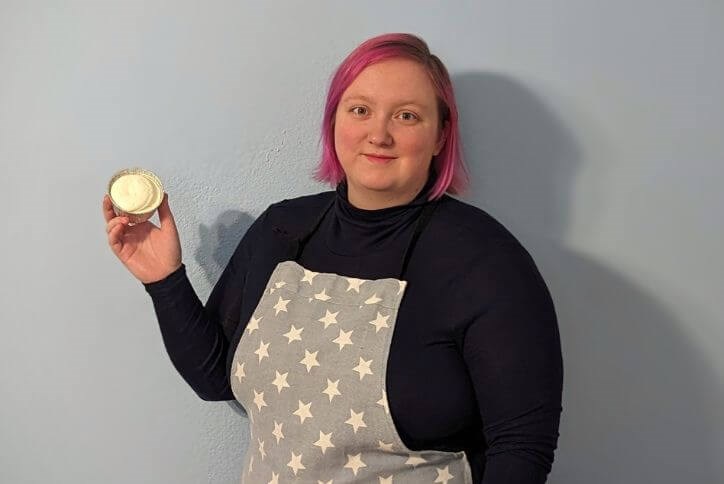 The Pie Dish adds to sweet offerings at The Grove Frisco's first shopping center
The Pie Dish, one of the newest additions to The Grove Frisco's first shopping center, is bringing their signature cream-based pies and savory quiches to a roster of tenants that already offers beignets, donuts, pastries and other sweet treats.
Located on Custer Road (FM 2478), between Gartner Road and Rolater Road, The Arbors on Custer is also home to a wide variety of stores and services including dog food and grooming, primary health care, fitness, salons and more.
The Pie Dish is the brainchild of Julia Henricks, who worked as a biomedical engineer before she realized that pies were her true passion. 
"My career path in biomedical research mostly made me crazy," said Julia, who grew up in Houston and has lived in North Texas ever since moving here to attend The University of Texas at Dallas.
"One day in therapy, I talked for two hours about the pies I was so excited to make for Thanksgiving," she said. "A light bulb went off and after a week, I thought, 'what if?'"
Julia soon broached the idea with her husband, her college sweetheart.
"He thought for a minute and then said, 'Well, I guess I need to do some research,'" she said. "From there, the idea was born, and I committed to leaning in to baking, my safe and happy space."
That was in 2020. It took nearly a year for Julia to find the right location. When she discovered the new Arbors on Custer under development at The Grove Frisco, she knew it was the right fit.
"We live nearby in Plano, and The Grove Frisco's 'four corners' location, where Plano, Frisco, Allen and McKinney all come together, is ideal for meeting new customers throughout this growing, dynamic area," she said.
Julia describes the diverse tenant mix at The Arbors on Custer as "a vibrant and interconnected community."
You won't find traditional baked pies at The Pie Dish, but rather a creative and individual take on pie-making that makes this small business stand out from the competition.
All of Julia's pies are cream-based, meaning they are refrigerated, not baked. Everything is made from scratch, down to the house-made graham crackers used for the pie crusts. Quiches have a scratch-made parsley and cheddar cracker crust. All sweeteners and flavorings are natural, with no artificial ingredients.
The number one seller is the chocolate peanut butter pie, which Julia describes as "essentially a Reese's Peanut Butter Cup pie, topped with chopped Reese's.
The menu includes three pies and two vegetarian quiches, along with changing seasonal pies and a couple of options on a secret menu.
For the holidays, try Julia's twist on traditional pumpkin pie, which features a classic pumpkin custard topped with cream. For winter, maple and pecan cream pie will be offered.