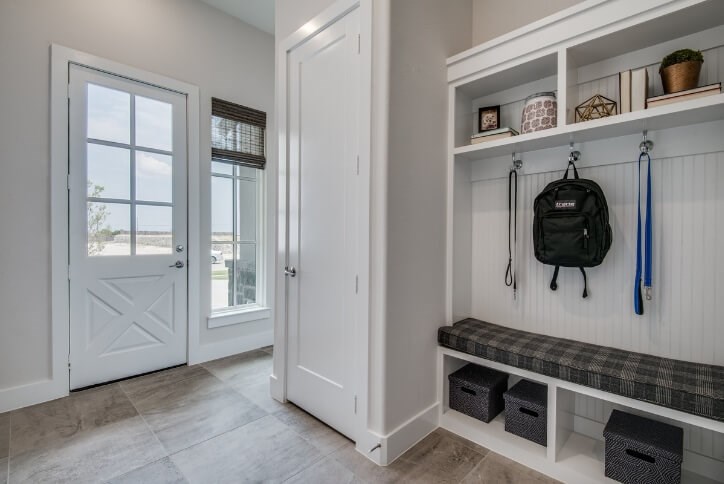 Family Foyers - A New Design Trend in New Home Communities
Call it a family foyer, drop zone or everyday entry – this new design trend spells convenience.
Everyone loves a grand foyer with a soaring ceiling and breathtaking staircase, but the truth is that most of us come and go through the garage on a daily basis.
While homebuilders are making their foyers as beautiful as ever, they are also transforming the garage entrance from a drab hallway into a convenient, attractive area that helps every member of the family get out the door or come home with minimal hassle.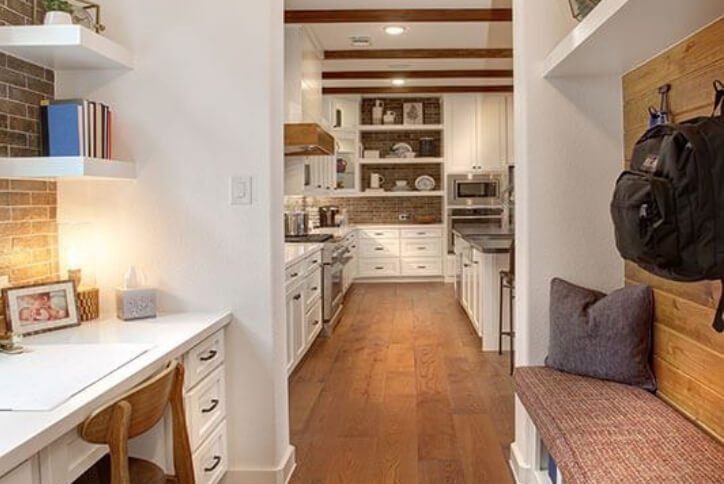 This new feature goes by many names, including the family foyer, drop zone, everyday entry, owner's entry, or morning launch room.
The names may vary, but this convenient amenity usually includes a built-in backpack rack with shelves and hooks for storing backpacks and sports gear. Often, a built-in bench offers a convenient place to sit down and change shoes, with extra storage under the seat. Shelves, cabinets, sinks and even dog showers are more popular features.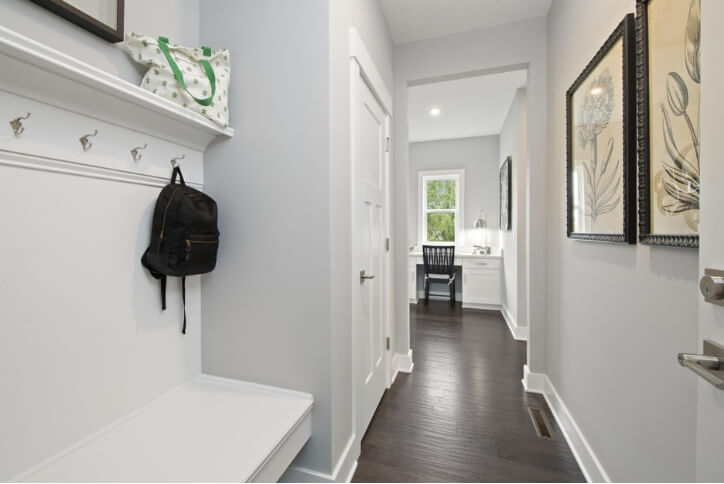 Usually, the family foyer is next to the laundry room, making it easy to toss soiled clothes into the washer or hamper. Sometimes, the drop zone and laundry room are combined into one large, convenient area.
Design-wise, today's everyday entries are a far cry from the plain hallways of yesterday. Filled with natural light, they are much more open to other areas of the home, such as the kitchen and main foyer. They often continue the finishes in these areas, such as tile and hardwood floors. Backpack racks and other built-ins are usually embellished with attractive details, such as beadboard paneling, colorful cushions and designer hardware.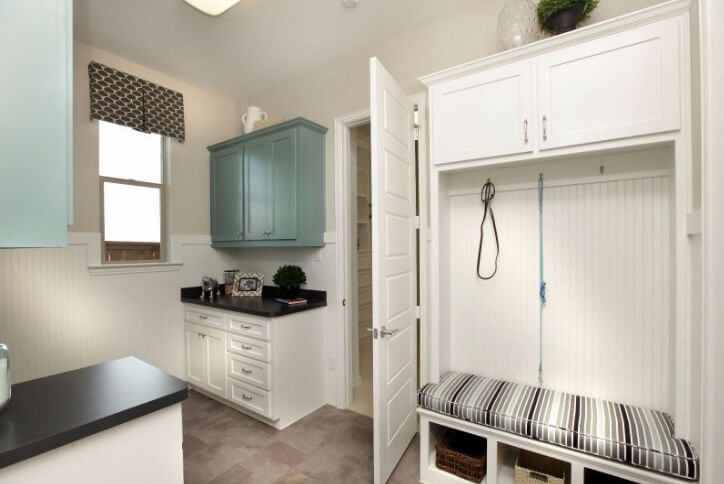 Family foyers are included in many new plans offered in The Grove Frisco by our best-in-class builders, including Drees Custom Homes and American Legend Homes.