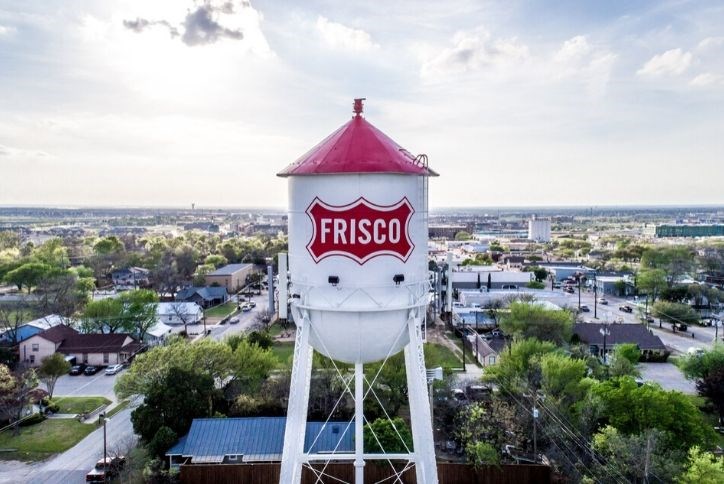 An update on 3 big projects making Frisco a DFW "boomburb"
Describing Frisco as a "boomburb" that is quickly developing its own business ecosystem and identity distinct from Dallas, the commercial real estate firm esrp recently hosted an event at The Star in Frisco, with updates on three major projects that promise to transform the city even further.
These projects include the PGA of America headquarters and the University of North Texas campus. There's also the new 2,500-acre Fields development by Hunt Realty, envisioned to have more than 20 miles of trails and numerous corporate campuses.
It begins with access
Frisco boasts the best transportation access in the Dallas-Fort Worth Metroplex, and that is one key to the city's explosive growth, said Evan Stair, senior vice president of data and analytics for esrp.
Dallas North Tollway runs through Frisco's center, as does State Highway 121.  Interstate 35 runs to the west, and U.S. Highway 75 is to the east. George Bush Turnpike offers access to the south, and U.S. 380 runs to the north.
"Nowhere else in DFW do you have this much access to people," said Stair.
Steve Jarvie, president and partner at esrp, compared the relationship between Frisco and Dallas to that of Orange County and Los Angeles.
"Orange County is about 30 miles from L.A.," he said. "Nobody ever says, 'I live in a suburb of L.A.' They say they live in Orange County. The same thing is happening here."
The presentation continued with panelists from the PGA, UNT and Hunt Realty, who provided updates on their developments.
PGA of America
The PGA of America considered other cities such as Charlotte, Atlanta and Phoenix as it sought to relocate its global headquarters from South Florida. They loved the climate of the Sunshine State, where they had been for 60 years, but the location made it hard for employees and visitors to get there and back.  
Frisco's proximity to Dallas-Fort Worth International Airport and Dallas Love Field won the day, along with the area's business-friendly culture.
The PGA's $600 million headquarters complex in Frisco is now under development on a 660-acre site in north Frisco. Planned to open in 2022, it will include two 18-hole championship golf courses, a 10-hole short course and a two-acre practice green.
The headquarters will house about 250 PGA employees and will include a 500-room Omni resort and conference center. It will also have an education facility in partnership with the Frisco Independent School District, offering play and practice opportunities for more than 300 Frisco ISD students.
The PGA will host major golf tournaments in Frisco, including the PGA Championship and the Ryder Cup.
Fields Ranch
The PGA headquarters is part of the 2,500-acre Fields development, a massive mixed-use development being led by Hunt Realty, which purchased the former ranch land from the Fields family.
The Fields development will be connected to both the PGA and the new UNT campus, which will break ground later this year on an adjacent site. The development will have more than 20 miles of trails on its north side, winding through both the PGA and UNT. The developers also envision major corporate campuses and new homes for the project, which could be valued at more than $10 billion when built out.
UNT
UNT plans to start construction this fall on its new Frisco campus at the corner of Preston Road and Panther Creek. The first phase will include a 132,000-square-foot academic building and parking facilities. Valued at $118 million, it is planned for completion in the summer of 2022.
The campus will be the new home of about 1,500 current UNT students in Frisco, who are attending its temporary campus in the Hall Park office development.
The 20-year master plan for UNT's Frisco campus envisions up to 20,000 students on a 100-acre campus, complete with a nature pavilion, tiered lawns and waterways.
The Four Corners
At The Grove Frisco, we're proud to offer an exceptional location at Main Street (FM 3537) and Custer Road (FM 2478). We like to call our location The Four Corners, because it's where Frisco meets three other thriving North Texas cities – Allen, McKinney and Plano – with the added advantage of highly regarded Frisco ISD schools.